Business travel is something that is an integral part of many people's lives. Or at least it was before the coronavirus pandemic, and since then the number of all trips, even those aimed at doing business, has decreased significantly. However, the vaccines have arrived and very soon things will return to normal, which means that you will pack your bags again and leave to someplace where you will go in order to make a new deal, attend a conference and the like. Of course, such trips are completely different from those aimed at leisure purposes.
But that doesn't mean you won't have at least some free time during those few days. So you will be able to spend it on whatever fun activity you want. For some, it will be sightseeing, a tour of the museums, going to a bar with colleagues, going to a football game, or something similar. There are also a lot of those who want to find a date while traveling on business. While it's perfectly fine, many don't know how to do it and what steps to take. That's why we will tell you ways to help you meet one or more people and have fun during your next business trip.
1.Talk to as many business partners as possible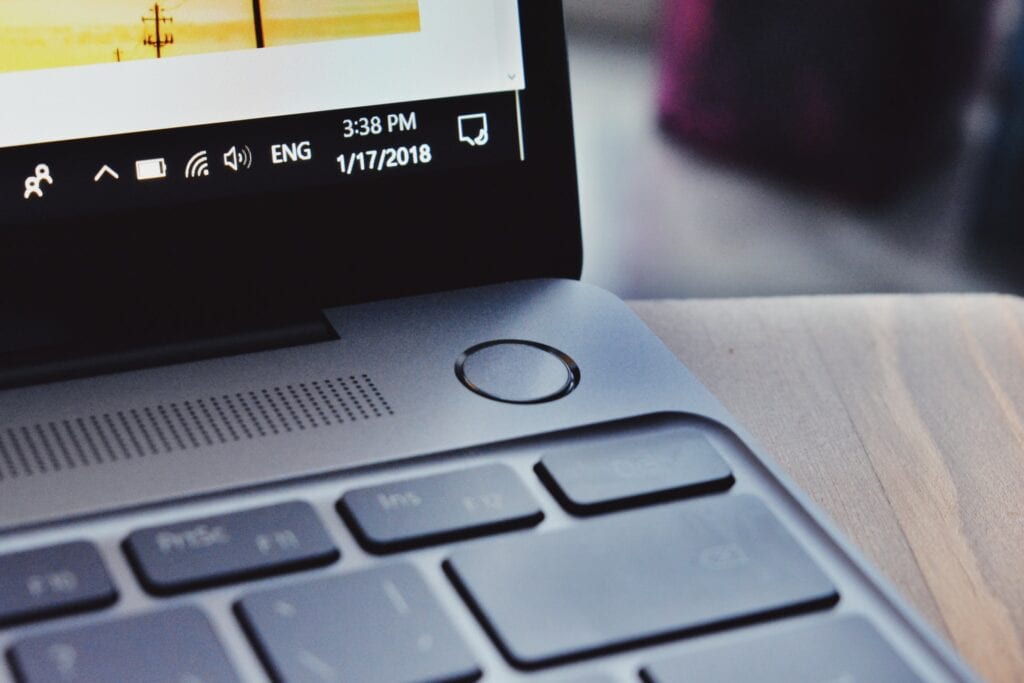 You travel either to make a new deal with business partners or to visit colleagues working in another country for the same company. In any case, you will meet at least a few of them and spend time with them during those days. But if, for example, you go to work with colleagues who are part of the same company, you will spend some time in their work environment. Although these are the times when you need to focus on work, you can certainly make contacts, so after working hours you can go to a bar or dinner together. From that point on, anything is possible. Maybe that is the person who will become your date. So make it the first place you look for potential dates because dating a colleague is something that happens often. And maybe you will travel there again soon, so even if first time nothing happens, there is always another time and another chance.
2. Walking tour
Each tourist city offers free walking tours led by professional tourist guides. These are completely free tours, and you can leave a tip at the end if you are satisfied. It is an ideal opportunity to see all the landmarks during the limited free time you have. However, touring the city on foot and listening to stories about the history of that place are not the only things you can get during a walking tour. You can meet a lot of people who will also take part. During the few hours, you will spend together, you may meet someone, who has also traveled to that city like you. That time will be enough to get to know each other enough so you can ask for a phone number or profile on a social network. Walking tours usually end at the bar, where you can have a drink together. Walking tours are a great way to find a date even if you are shy.
3. You can't go wrong with escort agencies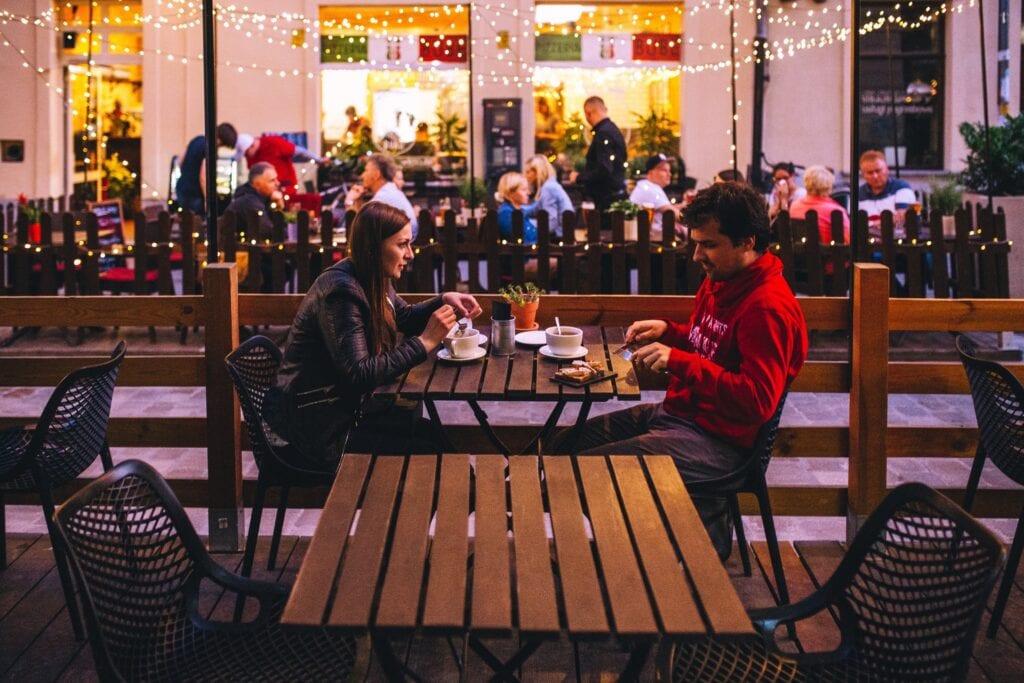 These are specialized agencies that will connect you with one of its escorts to go out together or attend some party or dinner. Whether you need fun or company for a corporate dinner, this is a great choice. Of course, it is important to choose a reliable and respectable escort agency, as there are many that do shady business, which could bring you problems with the law. You certainly don't want that even in your country, and especially not abroad. Also in some cities, the escort service is much more developed, so for example you will easily find London elite escorts, while in some cities there are practically no reliable agencies. If you are not sure if an escort is a right choice for you, visit the Bentleysoflondon.com website and find out what services an escort agency can provide.
4. Go to the gym or hotel lobby
Hostels are ideal places to meet new people because young people and those eager for adventure stay there. However, for you as a business person, a hostel will certainly not be your choice, but one of many business hotels. However, that does not mean that you will not be able to meet new people there. The best places to meet are the lobby and gym. Sit in the lobby, bring your laptop and do what you have to do. Maybe someone sits next to you and then you can start a conversation, which you can continue in the hotel restaurant where you can drink coffee or a cocktail. People with similar lifestyles to yours stay in such hotels, so this is an ideal place to meet a potential date. Also, if you normally go to the gym, do so at the hotel. As you know, it's easy to start communication in the gym, and here you're definitely sure that person has also stayed at the same hotel. So you can invite him or her to dinner afterward, of course, full of proteins, after a workout.
5. Take advantage of the many options that the Internet offers you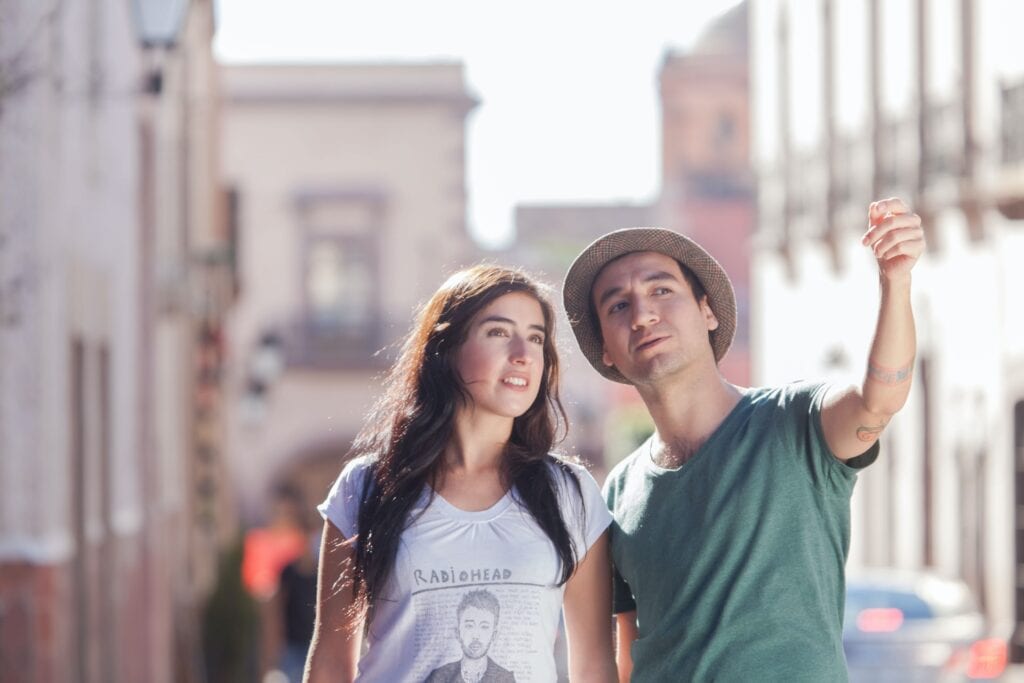 The Internet is always there to make your search easier. There are so many different dating sites, whether you want casual sex or marriage. So you can certainly find what you need. There are various dating apps, among which the most famous are Tinder, Badoo, and many others. There are also those apps that focus on digital nomads, for example, which may be a good option for you. Even though you are not a digital nomad, you definitely stay in that city for a short time.
If you do not find what you want on dating apps or do not want to create a profile on dating sites, you can always try on the most famous social networks, such as Facebook and Instagram. Look for people who are in the same location as you or look for an event, which is always a great opportunity to meet people.
Conclusion:
There are so many ways to meet dates even though you stay in that place for a short time, you just need to be persistent and patient. Of course, you can always go to a local pub or club. Also, there is no place for shyness. Even if someone rejects you, you will never see that person again anyway.