Travel nurses work with independent staffing agencies that assign them to a skills gap in a region. Registered nurses who like to work as travel nurses sign up with a staffing agency that provides suitable roles. Most staffing agencies often work with nurses and understand their requirements.
If a travel nurse cannot brave cold weather but still wants to move for short assignments, a staffing agency will match the requirement and offer warm-climate stints. After the pandemic travel nurses who are familiar with using telehealth services on the days patients are not able to walk in are popular.
Travel nurses earn decent pay as they weather different conditions and work away from home. The benefits of traveling and staying in different states for short periods will expose a participant to varied cultures, a wide range of clinical exposure, continuous active learning, and different ways of patient-care practices that suit the local community.
All of these will foster critical thinking and logical mapping in nurses. Travel nurses get paid a competitive salary and their median pay scale is approximately $100,000. If you are interested to learn what you need to ensure to be a travel nurse, then click here to learn more.
How do travel nurses manage licensure for different states?
A registered nurse whose primary state of residence is part of 34 compact states, need not worry about applying for additional licenses. As per the Nursing Licensure Compact (NLC)'s a multi-state agreement a member of NLC states does not require a license to practice within these states.
A compact state's nurse can apply for a non-compact state license by applying for an endorsement. A nurse from a non-compact state can hold multiple single licenses for different states but cannot avail of multi-state licensure.
As a travel nurse, if you reside in a compact state and would like to work in a non-compact state, then apply for the state in which you want to work most or checks your requirements.
If you are indecisive about which state to work in choose a few states that allow walk-in or temporary licensure.
One can also become an international travel nurse provided they can familiarize themselves with the language and culture of the country they intend to work. Nurse on missions like nurses-without-borders or UN assignments is prestigious assignments that look good on a resume.
Why do travel nurses get paid a higher amount?
Skills-gap in healthcare facilities and nursing requirements can arise from time to time for multiple reasons. Trained and experienced nurses will prefer a job closer to the home near their family and other support systems. Travel nursing is lucrative because of the monetary benefits given to the people who are willing to weather different climates and work experiences while staying away from the comfort of their homes. Here are some common factors that lead to travel nursing positions:
Nursing shortages in a region
Aging and infant populations are on the rise. This is a critical patient population that requires constant patient care. Only bringing in skilled workers to close the gaps avert the decline in healthcare facilities for them.
Millennial nurses like to travel in the initial years of their careers. This helps them gain wider exposure to clinical practices around the country and does not limit them to a region.
What other benefits will travel nurses get?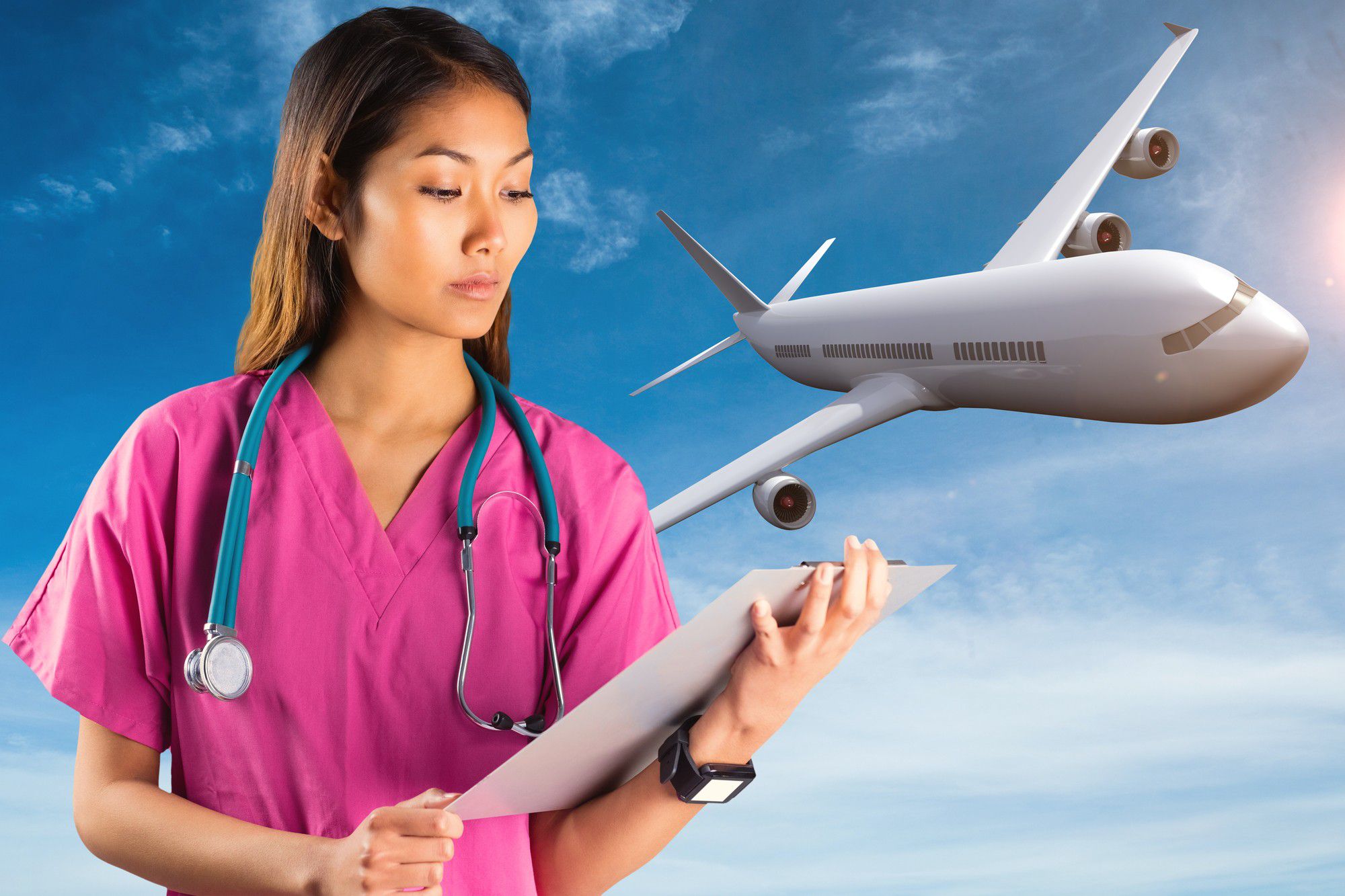 Traveling for work is a personal decision. Though good pay is important, monetary benefits cannot be the only reason to travel. The reasons guiding your decision to become a travel nurse should be based on your free will. So let us look at other benefits that may interest you:
Benefits such as choice of locations and selection of shifts, travel reimbursement, free housing, and bonus are part of a travel nurses package
 Job security is established as a travel nurse is always in demand in some or the other region
Lower chances of experiencing occupational burnout – traveling to different places will keep the novelty intact
What are the possible disadvantages of traveling to nursing?
All professions have their pros and cons. So does travel nursing. However, the disadvantages of travel nursing are partly psychological reasons and can be managed deftly. Let us check some of the handicaps that some travel nurses may face:
Travel nurses may feel lonely as they are not around their family or friends
They are always the new guys and have to make extra efforts to feel included
They work in unfamiliar areas and can be exposed to pathogens
They need to be extra careful when exploring the surrounding of new locations
5 travel nurse jobs that pay well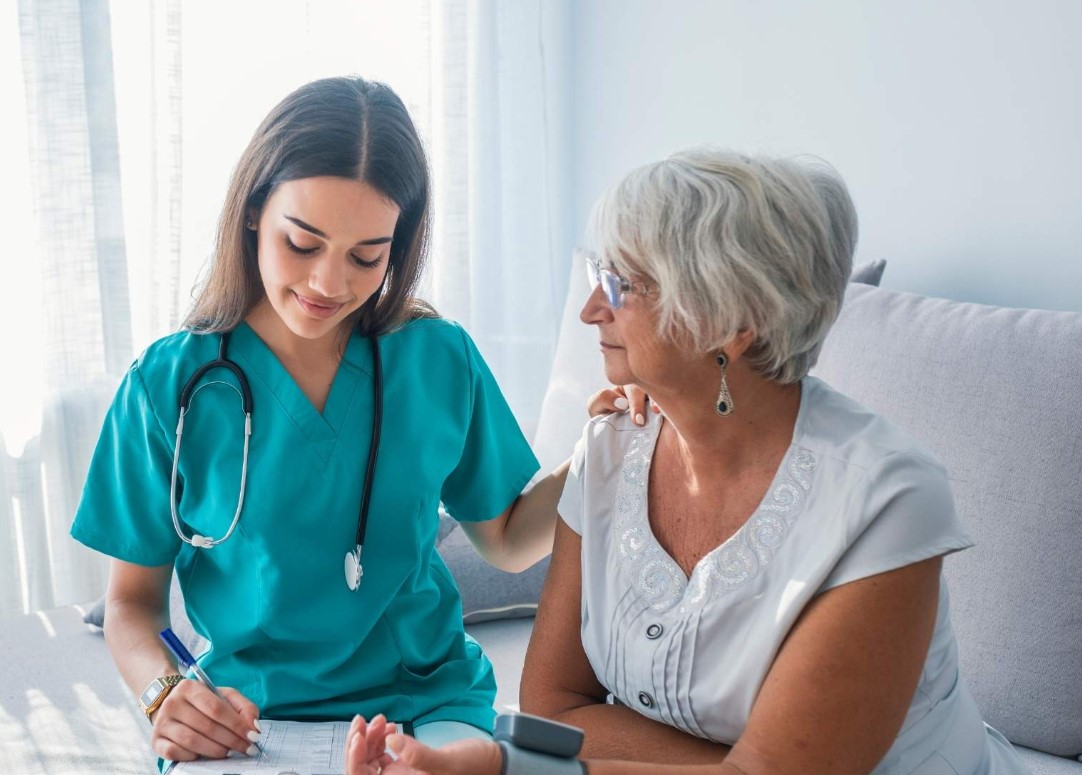 Travel nurses just like registered nurses employed locally can specialize in different disciplines and get paid more if there is a shortage of nurses with the requisite expertise. Some of the high-paying travel jobs and their core competencies are:
Cardiac ICU travel nurses look after patients with cardiac issues admitted to an ICU. They earn approximately $130000 and other benefits are included with a travel position.
Obstetrics gynecology travel nurses earn a median salary of $126000 and play a vital role in caring for mothers and babies during the delivery procedure
Pediatric ICU travel nurses earn above $110000 and care for children and adolescents admitted to ICU
Telemetry Travel nurses enjoy the benefits of one of the highest paying travel nursing jobs and earn approximately $138000
Geriatric travel nurses care for the elderly and help in improving the quality of life for their patients. They earn a median salary of $118000
Landing a travel job for a registered nurse with experience and a certificate in the specialization will be a well-paying job that will help one gain cross-sectional experience across states.
Closing note
Earlier travel-related jobs were daunting and staying in touch with families was a time-consuming affair. But with improvements in technology video calls are bringing families and friends together.
Accepting a travel-related job for sake of career growth and learning experience can be facilitated easily and the barrier to communication overcome through virtual meeting rooms or video calls. Do consider travel nursing if you would like to gain related experience.