Traveling on a yacht is one of life's greatest luxurious and something a very limited number of people can freely experience. It takes a whole other level of being rich and having absolutely no money problems whatsoever to be able to firstly afford a yacht, and then maintain it and pay for storing it year-round. Hidden costs of having such a large boat are often overlooked, and it does not take a mega yacht to understand it. Even a smaller fishing boat can give the owner trouble during the cold winter months, as well as low tides and strong winds.
Luckily, for those who cannot afford a yacht of their own or if they do not want such a huge obligation in their life, chartering yachts and crews is a legitimate activity and quite a memorable experience. Best of all, it pales in comparison when it comes to the money involved. In the article before you, we are going to talk about the most important things you simply have to know before you book a yacht and a crew for your next voyage. To learn more about this fun topic and to better prepare yourself for the journey, make sure to check out pro-yachts.com.
1. The Type of the Yacht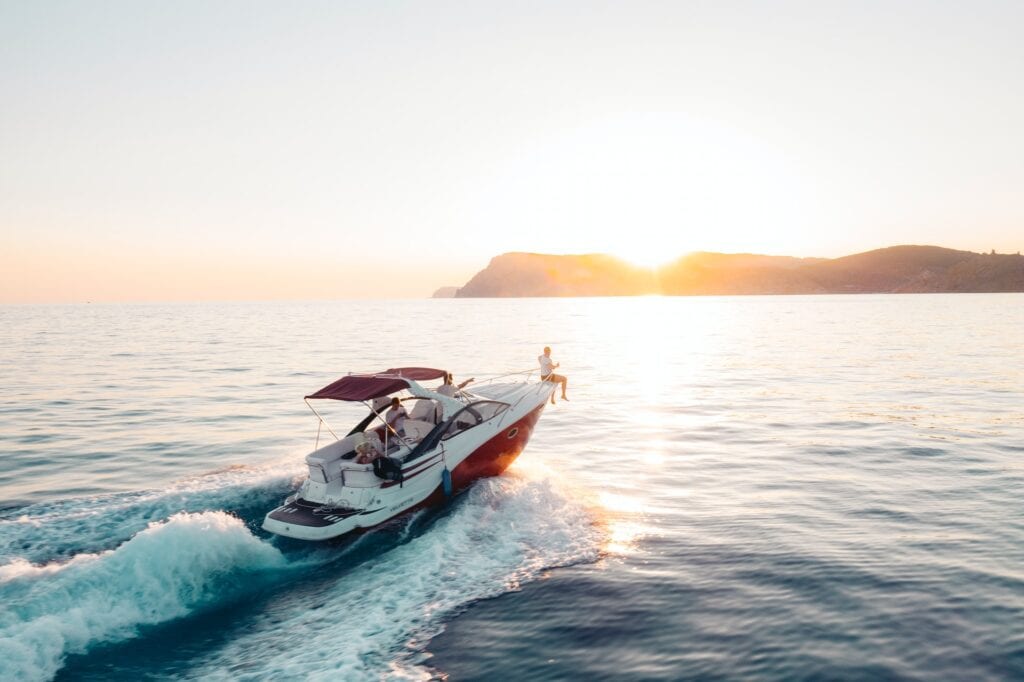 It may come as a surprise to you especially if you never really thought about this, but there are quite a few different yacht types to choose from. This should actually be the most important thing to you if you plan to spend most of your time on the vessel and not dock to many harbors during the trip. If you and the guests are to be comfortable and have everything you need, make sure to ask for all the necessities and not suffer the consequences later.
The biggest of them all is the mega yacht, at least 100 feet in length and usually much more. Think of them as small private cruise ships with all the luxuries of high-end life you can think of. Full crews and a wide range of water toys are included. Being the most expensive option, it will give you absolute fun and a once in a lifetime experience. Megayachts are the slowest on average, however.
Motor yachts are still big, but less than 100 feet in length. These are the most popular option nowadays because of the smaller cost and a size that is still more than satisfactory for many. Due to its smaller size and a less powerful motor, entering coves and getting closer to the shore is a breeze. Village port and deserted island exploration would be great if you ever book a motor yacht.
Catamarans have two hulls complete with cabins, which leaves a lot of room on the vessel for activities and fun times on the large deck. If you have a larger group or a big family reunion coming up, look no further than a catamaran for your needs. It is the most stable vessel here, good news for those afraid of the waves or worried about seasickness!
Lastly, we have the sailboats, the best way to live the boat life for a few days. They are meant for enjoying the open waters and sailing while taking in the sounds of water and the wind. Not a lot of top of the line luxury awaits you in comparison to the aforementioned solutions, but it is by far the best option for intimacy and romance, and therefore wedding anniversaries and honeymoons.
2. The Destination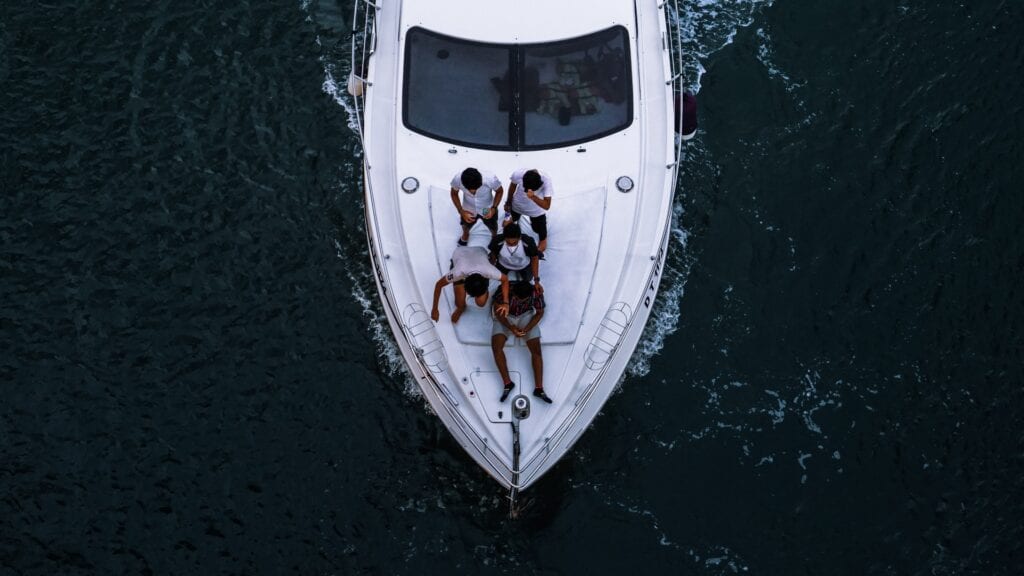 Once you have picked the right yacht size for your trip, you have to decide where to go. Considering the size and the diversity of our beautiful planet, and the fact that the majority of it is covered in oceans, you have a world to choose from, literally. What you must do is to come to terms with everyone who is chipping in for the journey, as different people may have different wishes. Seasons are a major obstacle for quite a few popular destinations, as are the current weather and sailing conditions. Decide among yourselves what everyone expects and try to fulfill as many wishes as possible. Then do some research about possible places that resemble what you need the closest.
3. Food and Drinks
Since you will be chartering a boat and its full crew to operate it, you must think of the quality of the people serving you. The captain and the rest of the supporting staff do not really have much to do with your enjoyment and general experience, except safety and experience. What you can and should pick and choose is the menu, ergo the chefs and cooks. A personal chef is a part of every yacht crew, and there is a chance that you choose your own. If not, you will definitely be able to pick the menu you want and make the lives of your guests and the staff easier since they will know what and when to eat. Inform the broker about potential dietary considerations like allergies, but also wishes and special needs. Pack enough water and discuss it with the staff.
4. The Itinerary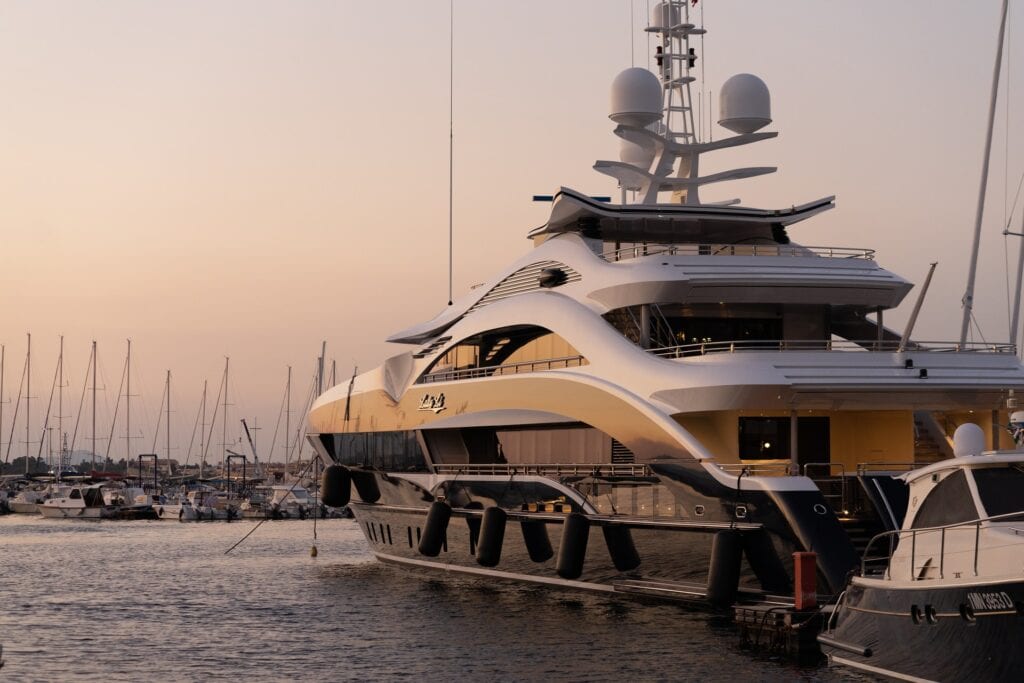 The reason why yacht cruises are so popular largely has to do with the freedom you have. Nothing is really set in stone and you can change the destination and the course as much as you want, or at least as much as the itinerary and the conditions allow it. However, once you dock, the kind of booking you have greatly varied. You will probably book some tours and visits to certain places and establishments. The yacht will act as a hotel while docked, meaning you can go out and explore the port and the city. Get in contact with the agency and ask what they have to offer apart from the boat and its crew. The offers change depending on the destination and the wishes of the customers, so choose away. While there, talk to the crew and ask them for any recommendations. Chances are that is not their first rodeo in those waters.
5. Packing Essentials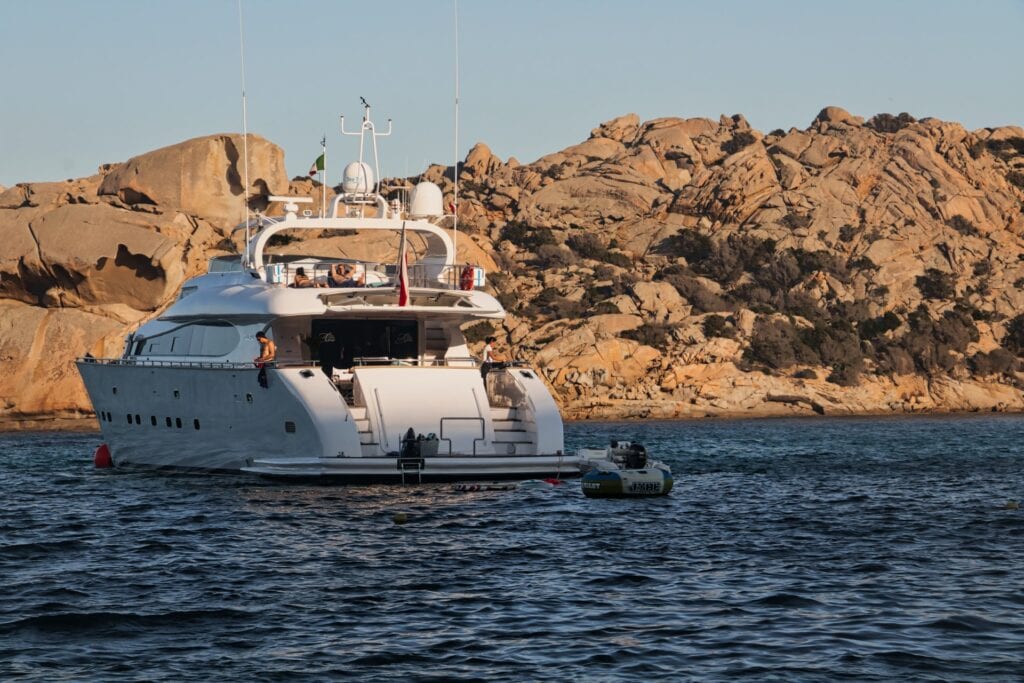 Last but not least, here is a reminder of the things you have to bring to every boat trip. Of course, swimwear is a no-brainer, but do not forget about proper footwear. Flip-flops and sandals are the best options for everyday use, but dress shoes and stilettos are also fine for a fun, classy yacht night party. Clothes wise, white T-shirts, Hawaiian shirts, shorts, skirts, and dresses are the best options but don't forget a windbreaker or a light jacket for colder, windy nights on the ocean. Cover-ups and hats are a must to protect yourself from the sun, and sun protection products should be available in plenty. Toiletries, personal devices and entertainment, and special unique items you never travel with should also accompany you.