One of the worst aspects of traveling is having to drag multiple bags along with you and figuring out a way to store them in the confines of a trunk or overhead compartment. According to travel and tourism statistics provided by Access Development, over $1 billion was spent in 2019 on traveling. Although many people travel each year, there are still a lot of people who don't travel smartly and end up making things much harder for themselves on their trips. A common area many people make mistakes when traveling is with the items they pack, which is often more than they need.
With so many people on the go all the time, it's wise to think about ways to downsize the luggage that you have to take with you, so you're not fighting for space. When you get to your destination, you also won't have to worry about having to lug a heavy suitcase down a cobbled street or up narrow flights of stairs. Plus, you could end up paying more if you bring a lot of luggage, so it's best to learn how to cut down on this.
Traveling lightly might be a challenge at first for some, but it gets much easier when you know what you're doing. Follow these tips to help you pack more lightly on your next trip.
Think Minimalist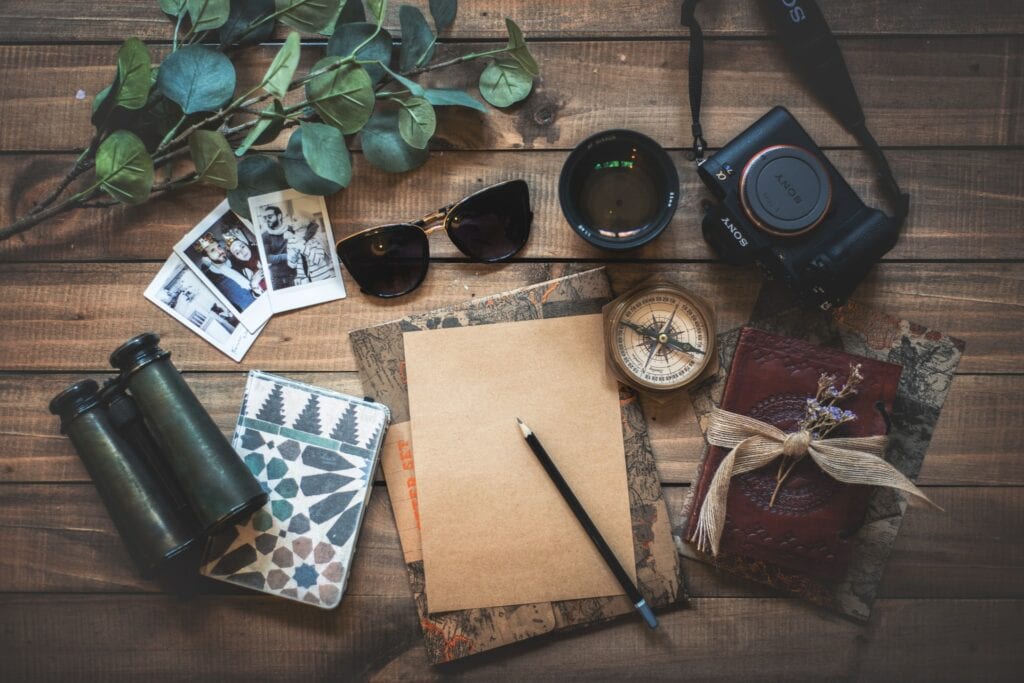 Whether you're going on a two-week trip overseas or a two-day trip to look at some Indianapolis houses for sale for the next move that you can click here to see, bring as little as possible by thinking about what you'll really need. For example, can you book accommodation that includes a washer/dryer so that you don't have to pack as much clothing? Or, maybe there's a laundromat or drop-off laundry service you can take advantage of. That can potentially mean bringing only half or even less of what you'll need for each day. The fewer shots you take, the better due to their weight and bulk. You might feel tempted to pack multiple different outfits, but this likely isn't necessary. Pack a few pieces of clothing that you can wear again a few times on your trip, and then add in other pieces that make each outfit feel different. This will take up less space than bringing completely different outfits for each day.
Find a Backpack Big Enough For it All
A backpack is one of the most versatile types of carry-ons available. If you can manage to get by with one during your travels, not only will you easily be able to store it with you in your vehicle or on the plane, but it can double as a day bag for any type of daily use on your trip. While rolling bags can be nice for airports, they tend to be less practical than a piece of luggage that you can carry on your back. Several companies out there make backpacks specifically for travel, with dimensions as big as allowed for airlines and several compartments for organized packing.
Pack Smart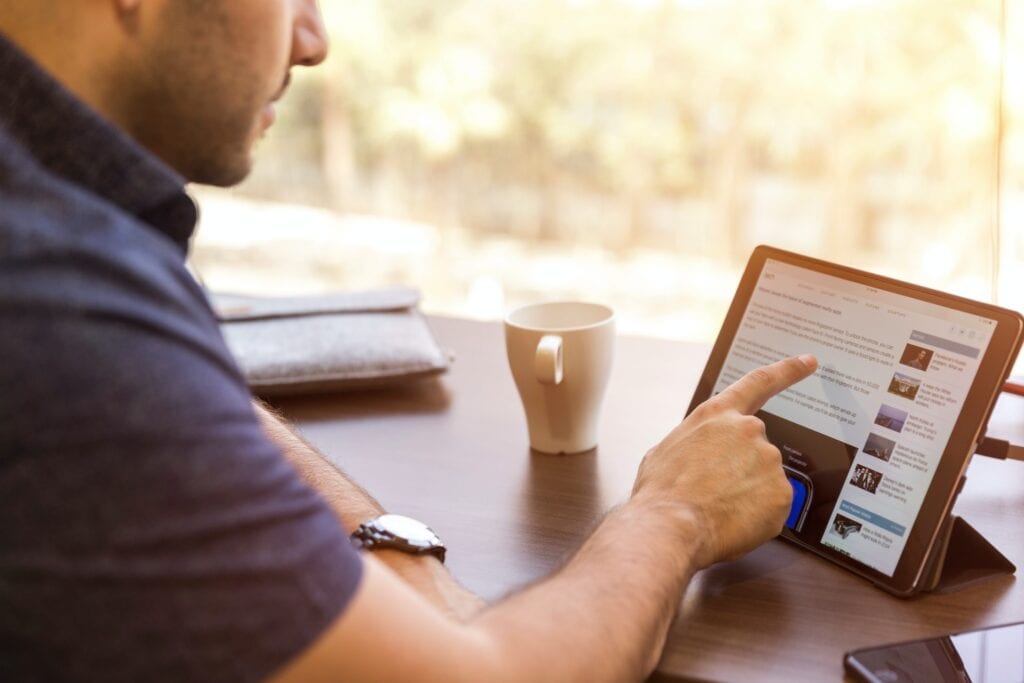 No matter what you plan to bring your clothing and other items in, it's important to pack smart.
Make the most out of the space you have by rolling your clothes instead of folding them. You'll be surprised to find how much room you can save. You can also roll underwear and socks, tucking them inside of your shoes. Packing cubes are a great option that allows you to keep everything organized while packing more. Keep one empty for your dirty clothes, so you don't have to mix your clean items with them.
Don't Pack Items You Can Easily Buy
Even if you're only going away for a weekend, you'll still need to pack toiletries. If you're really pressed for space and can't figure out what to cut and aren't picky about your toiletries, like what shampoo you use, this could be something to skip. Most places you're going to will likely have these, and you should be able to find them in the airport while you're waiting to board your flight. Travel size toiletries are so small that buying them just for your trip and tossing them isn't a huge waste but can free up space if you need it. Check out the amenities the hotel, Airbnb, or other accommodation offers before you leave, too – maybe you don't need to pack your hairdryer or even certain personal care products, like soaps, if you have access to them there. Calling your hotel or Airbnb before the trip can save you from packing something already being provided and is included in the cost of your stay.
Rent Big Equipment At Your Destination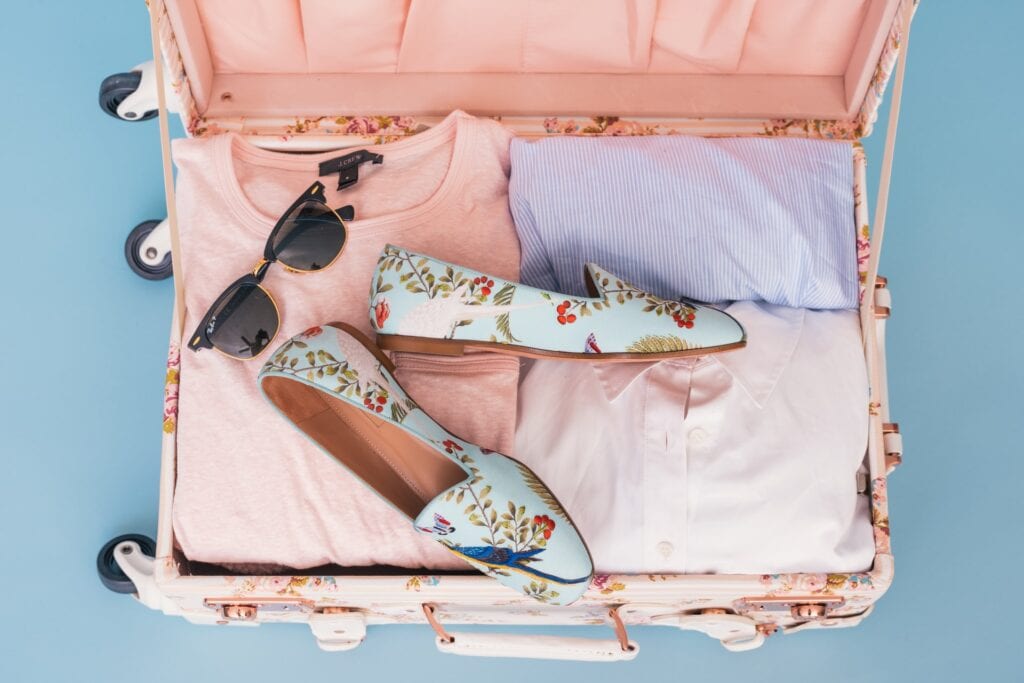 If you have to bring larger items like a stroller, car seat, skis, and other types of sports gear, consider renting what you need at your destination to save money, time, and frustration. Items like these take up a huge amount of space and are difficult to carry around, so renting them when you get to where you're going can cut down the amount of luggage you have significantly. There are many different types of rental services available in most major destinations and even small ones too. Do some research before you go to make sure you'll be able to get what you need when you arrive, reserving in advance if possible.
Swap Out What You Can
You might have a lot of heavy, bulky items in your luggage that you think you need but can actually be swapped out for something much smaller and lighter. A great example of this book. Many people pack a book with them when they travel, whether it's to read on the flight or at their destination. Books can be heavy and take up a lot of space, so an e-ready is a much better alternative for traveling lightly and doesn't require you to actually sacrifice anything. Likewise, some of your clothing, like chunky sweaters, might be taking up space when there are other clothes available that will keep you warm but are much thinner. While you're packing, we if there's anything you can swap out for more luggage-friendly alternatives.