The more you travel, the more you learn, among other things, to simplify things and be more practical. This is especially true with material things, which greatly influence the traveling experience. The lighter you go with luggage, the less stress you will have, and thus you will enjoy traveling more. There is nothing more annoying than carrying unnecessary items throughout your trip. Below, we have listed a few must-have items that are necessary while traveling. Everything else is just personal preference.
Anti-Theft Wallet
This is the ultimate solution for pickpockets in every major city in the world. In it, you have to carry the most important things. If it's a day that you go out with your passport, or even if it is a credit card, or whatever you can't afford to lose, then take it with you in your anti-theft wallet. If you decide to bring this item on your trip with you, then buy a quality one that will ensure your belongings will be safe and last you a long time.
Please note: Always place it inside your pant pocket
Vinyl Pants or Shorts with Zipper Pockets
As you can see, the title of this one in particular. This type of clothing accessory will take away the headache of something falling out of your pocket when getting out of a taxi while it is raining or when traveling by subway, or having to run to catch a bus. Also, it is an essential item because it is made of synthetic fabric, and it proves to be comfortable for wearing out, no matter where you are going. It will be effortless to clean since you can wash it anywhere and only for just 5 minutes. If you want to purchase one, look for it in your city in specialized stores and if you can't find it, then buy it online. There is a variety for both men and women.
Handbag With Many Compartments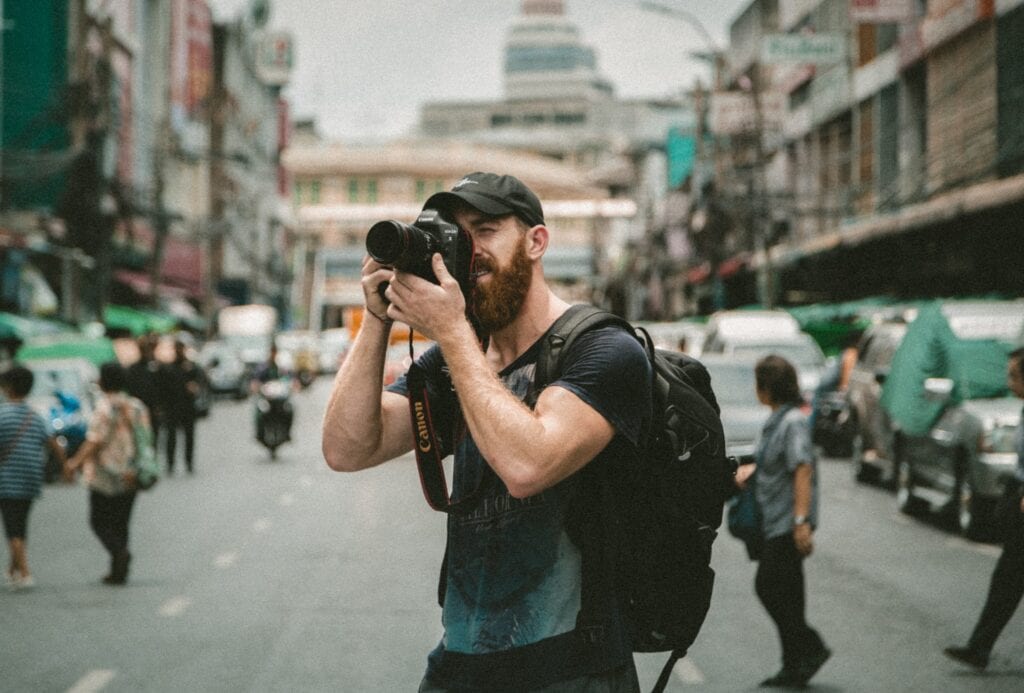 Being on the go requires organization. In this way, you can have the items you need handy without carrying more than one piece of items in hand. Bring a handbag that has many compartments where you can store things for easy access. Remember that many of the items we take on a trip are small: caps, padlock keys, adapters, chips, and the most valuable things are usually short. Imagine a backpack with a single large pocket. It would be easy to reach in and rummage to find what you are looking for, uncomfortable, right? For this reason, when you buy a handbag, make sure that it has as many compartments and pockets as possible. Then each of these will have its use, and you will get used to being organized.
First Aid Kit
Of all the trips you could take, in 90% of the cases, you needed a first aid kit. Here are some of the essentials you tend to need while on vacation:
Band-aids
Cotton
Iodine
Diarrhea tablets
Antihistamines
Gel alcohol
Personal medication
Try to always carry a first kit with you, especially in moments of adventure such as trekking, rafting, hiking, etc.
Pocket Notebook and Pen
One way to experience a productive and enjoyable trip is to have a notebook with a pencil handy. Simply because there will be a lot of vital data that you will want to maintain when traveling, with this, you can quickly take notes of relevant information such as addresses, places to visit, local advice, tips, etc. It will also be a form of travel journal where you can record what you have felt in the places you have connected with and all those valuable discoveries we have when we are in a different place and out of our usual surroundings.
Padlocks
Always carry two quality locks with you, one small and one medium. This way, you can secure your backpacks if necessary, and you will also have what is needed to keep your valuables in the lockers of hostels, nature reserves, campsites, thermal parks, etc.
Physical Maps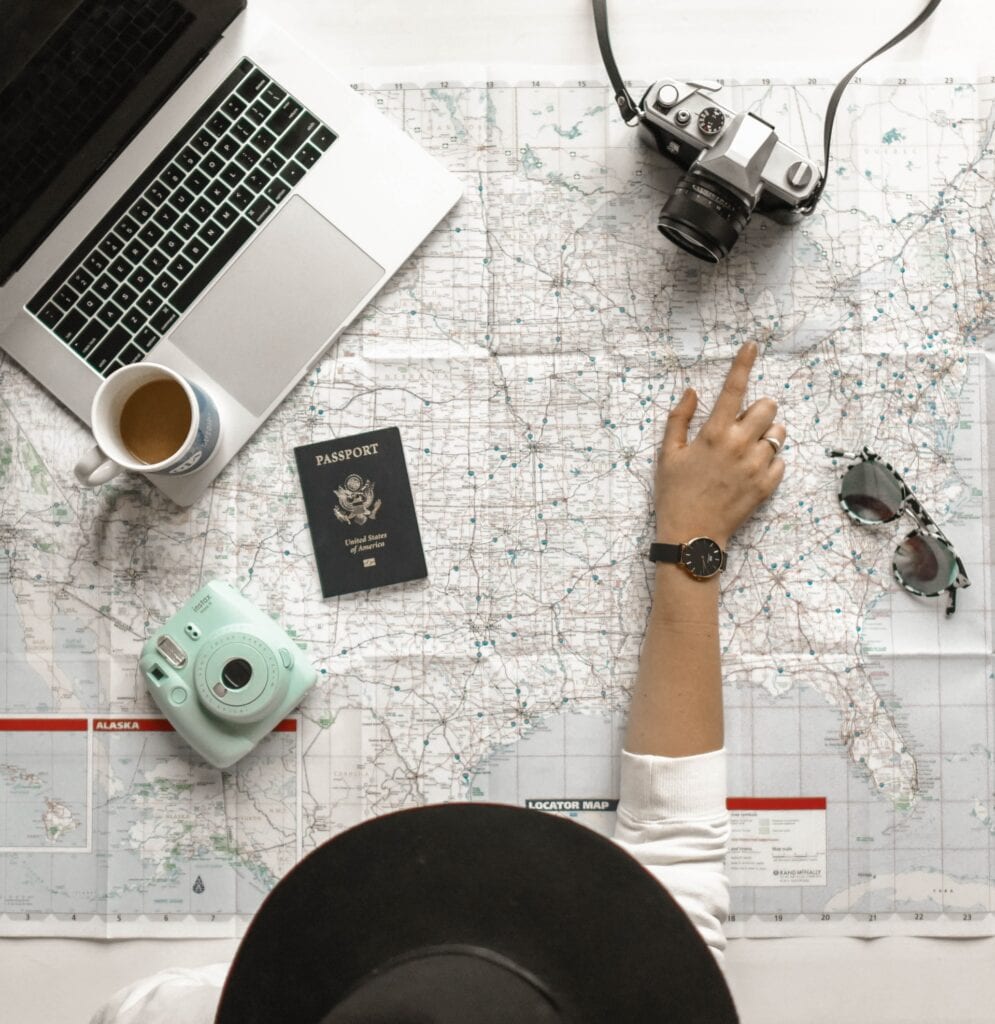 While traveling, you may be in a place where the Internet is not available, so you won't be able to use your GPS to find where you are going. For that reason, you need to bring along a physical map, just if you get lost or find a location you want to visit. You should always have a map app too, which you should load onto your phone to use when there is a mobile data connection. It's excellent for wild areas and hiking, as it has well-marked trails that may not usually appear on traditional maps.
Organizer Bags
Organizer bags are very functional since they have several uses. They serve to separate your clothes by specific categories within your backpack, and therefore, you can access something more easily without removing everything. If the bags are compressive, it will also serve to separate your used clothes from your clean clothes or to protect the clothes from moisture if you are in a place that requires it.
Bandana
Bandanas are very useful because of their myriad uses. You can use it to cover your mouth on a trail with dust, to protect your head from the sun; you can use it to keep your hair out of your face during some activity or as a necktie for when the afternoon is fantastic. Bandanas are fast drying and do not take up any space in your backpack.
Antibacterial Wet Wipes
Antibacterial wet wipes are frequently used as essential items for travelers, but they are necessary. Always having one of these in your pocket can make a whole lot of difference. When you are on the go, you will continuously need something to clean with, such as your glasses, your hands, to eat, go to the bathroom, or clean any surface. You should always carry a minimum of 2 packages with you because you never know when you will need them.
Conclusion
There are, of course, other things that you would find essential to your travels. These include earplugs, a portable charger, a long-sleeved T-shirt for UV protection, and multi-purpose shoes, among a few other things. Most of the items mentioned here are very significant to you having a good trip. Click here to learn more about how you can make your traveling experience better with fundamental things of necessity.