As the world begins to open up again, now is the perfect time to start planning that long-awaited family getaway. This year, why not consider something more adventurous, like heading out on your own private yacht charter?
With its tranquil waters, picturesque views, and endless opportunities for exploration and adventure, sailing with the family can be an unforgettable experience – if you do it right! Here are some helpful tips on how to make your family yacht charter a success.
Choosing a Boat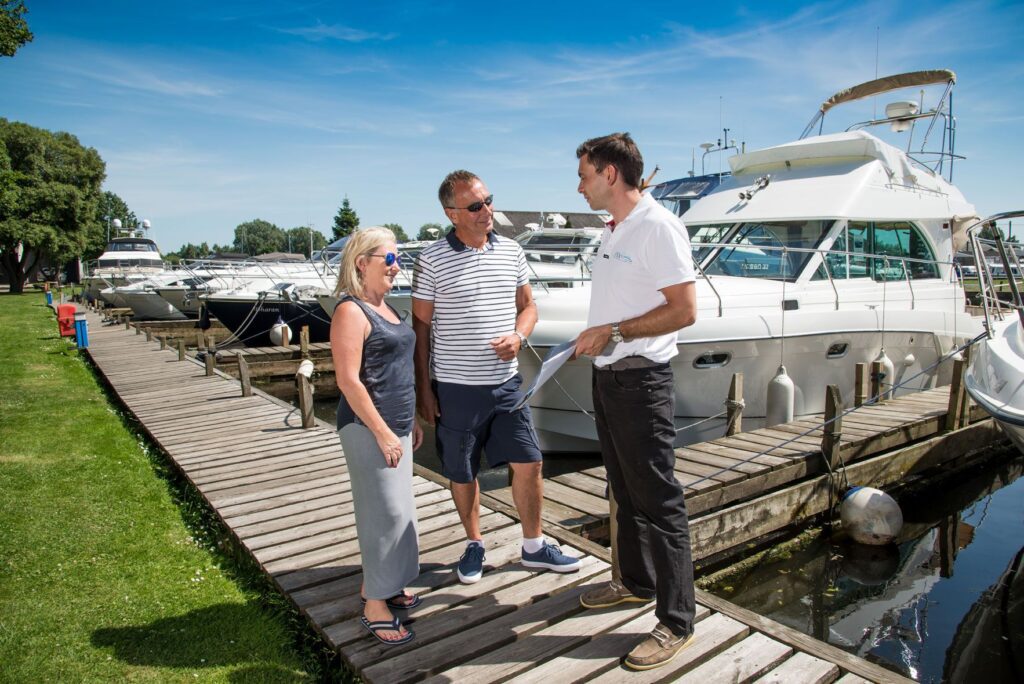 When searching for your dream yacht charter for you and your family, there are many things to consider. Not only should you look at the size of the boat needed for enough sleeping quarters and storage space, but also research which Toronto boat charters will provide all the amenities desired. Many charters offer extra perks like fishing equipment or complimentary water toys – so be sure to ask about what's included before making a booking.
Additionally, safety is paramount when out at sea – so make sure that any charter company you choose carries all necessary documents such as insurance information, license numbers, etc.
Familiarise yourself with any emergency procedures and make sure everyone onboard has been trained in basic sailing etiquette before embarking on anything other than sightseeing trips.
If sailing with younger children bear in mind that they may require greater supervision so having extra adults onboard might be an idea worth considering. No matter who makes up your crew or where in the world you decide to explore – safety should always come first!
Taking Care Of The Essentials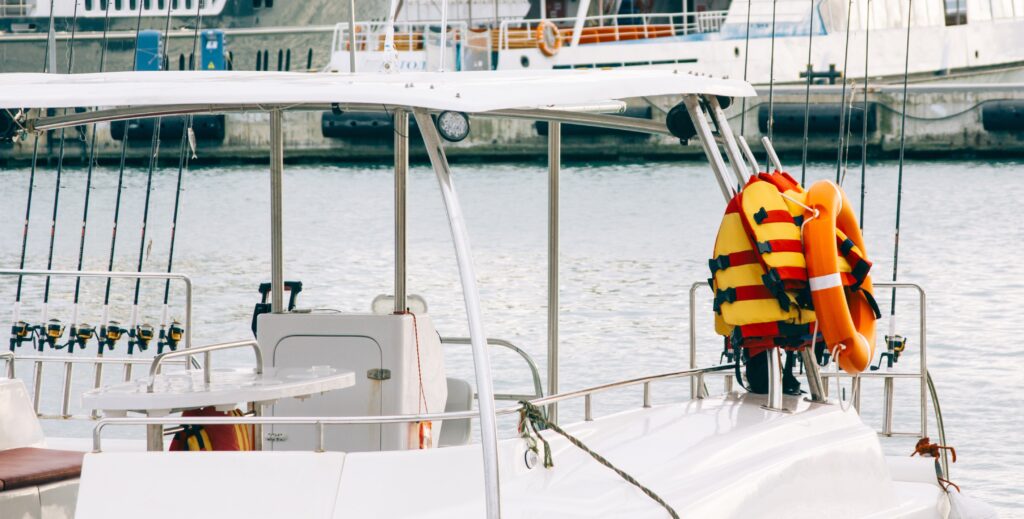 Once you have found the perfect vessel for your and your family's journey – it's time to think about stocking it up! When stocking your boat be sure not to overfill it so as not to exceed its weight capacity; many boats also have designated storage areas within their design which can help break down items into categories such as clothing vs food supplies.
Also, ensure you have plenty of provisions such as sunscreen or towels – depending on where your sailing takes you – these can take up quite a bit of room onboard too!
Lastly don't forget all those fun activities that will help keep everyone entertained throughout the trip; cards and board games are great ways to pass away those inevitable rainy days when shore-side activities aren't an option.
Making Plans For Smooth Sailing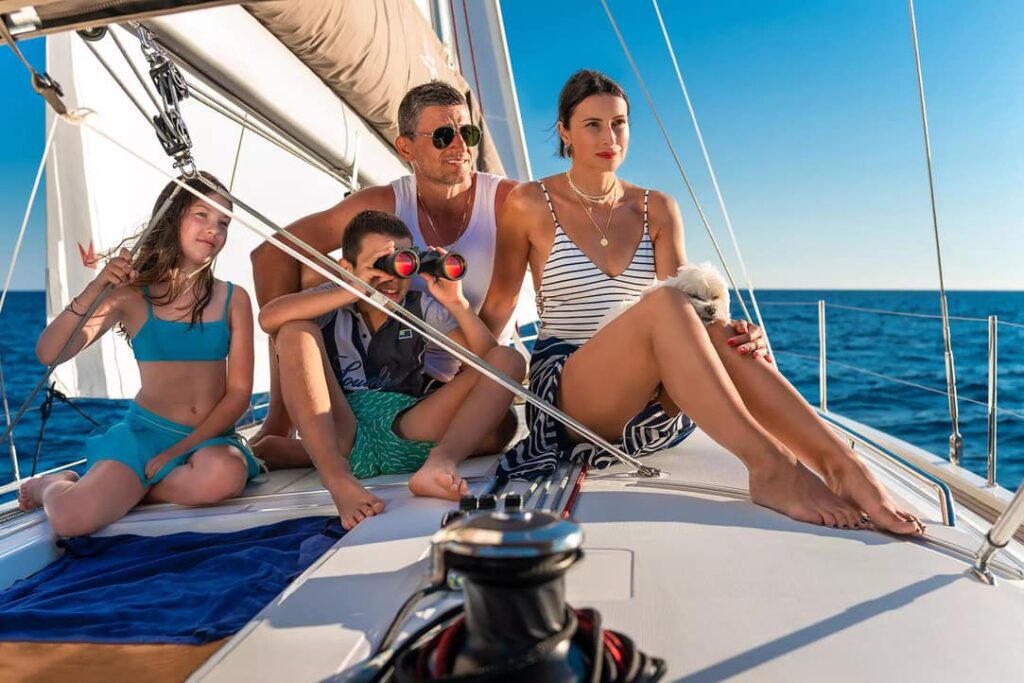 Creating a plan prior to setting sail isn't essential but could certainly prove beneficial in keeping stress levels low throughout the duration of your vacation. This plan should include looking into potential routes: decide upon which harbors would be convenient stops along your planned route; then look into any transportation available at said ports if land exploration is part of what makes up this holiday itinerary too!
Additionally speaking with knowledgeable people such as locals or other sailors who remember popular stop-off points could be particularly useful when navigating uncharted waters away from home.
Having Fun On Deck!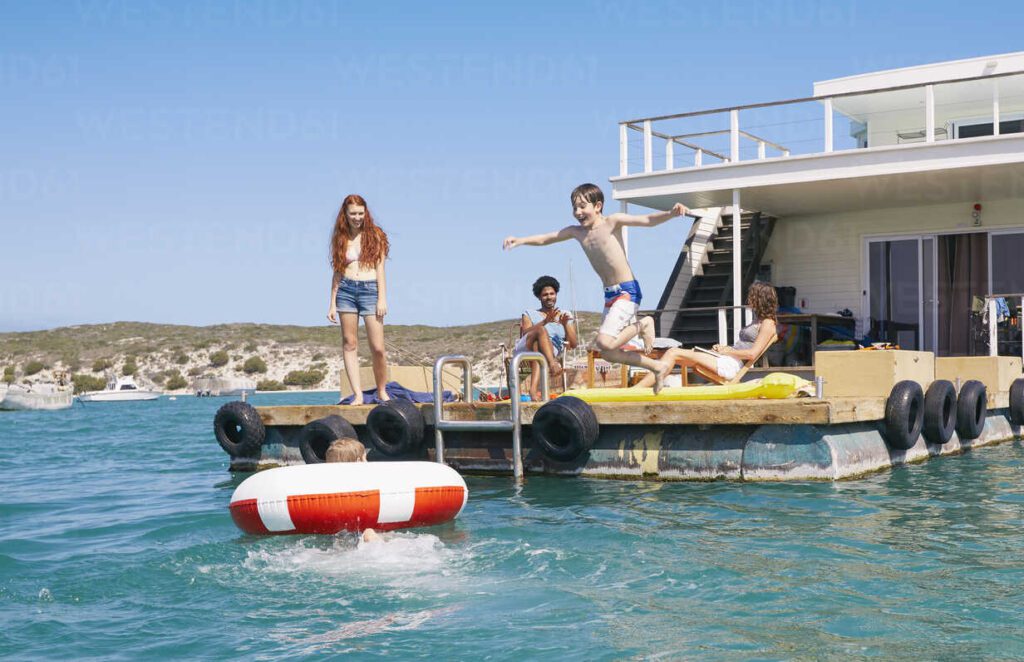 Once arriving at each port of call it might not just be swimming ashore or downloading ancient maps in search of buried treasure – although both sound pretty awesome if we do say so ourselves!
In order for everyone onboard (especially young ones) to maximize their yachting fun factor – other simple activities such as jovial races from one buoy marker back towards home base could add some friendly competition between crew members whilst teaching some basic navigation skills (or cheating techniques depending on who wins!) all at once!
Ready To Set Off?
Now that you know what needs doing before boarding a boat – get yourselves geared up and ready for adventure! Remember that measuring every aspect of life onboard is important not just for enjoying every minute spent out at sea but also to help ensure a safe journey home afterward too.
Whilst our lives remain ever-changing – there are still plenty of ways us boating families can safely enjoy our time together traveling around this wide open world full of possibilities awaiting our exploration…what better way than by personalizing adventures aboard luxury yachts?