Nestled on the southern coast of Spain, Marbella is a city that is well-known for its luxurious lifestyle, upscale hotels, and beautiful beaches. However, the city has more to offer than just sun and sand. The streets of Marbella are alive with vibrant colors and creative designs, thanks to its thriving street art scene. A walk through the city reveals an impressive collection of murals, graffiti, and urban installations that are sure to delight art enthusiasts.
One of the best places to start exploring Marbella is the Old Town, where the narrow streets and whitewashed buildings serve as a canvas for local and international artists. The area is home to some of the most impressive murals in the city, including the "Mural del Abrazo" (The Embrace Mural) by D*Face. The mural features two hands clasped together, symbolizing the unity and friendship between two people. It's a popular spot for tourists to take photos and is a testament to the power of street art in bringing people together.
Another notable mural in the Old Town is "El Ángel de Marbella" (The Angel of Marbella) by Okuda San Miguel. The mural is a bold and colorful depiction of an angel that has become an icon of the city. Its vibrant colors and intricate details are a reflection of the artist's signature style and have made it one of the most photographed murals in Marbella.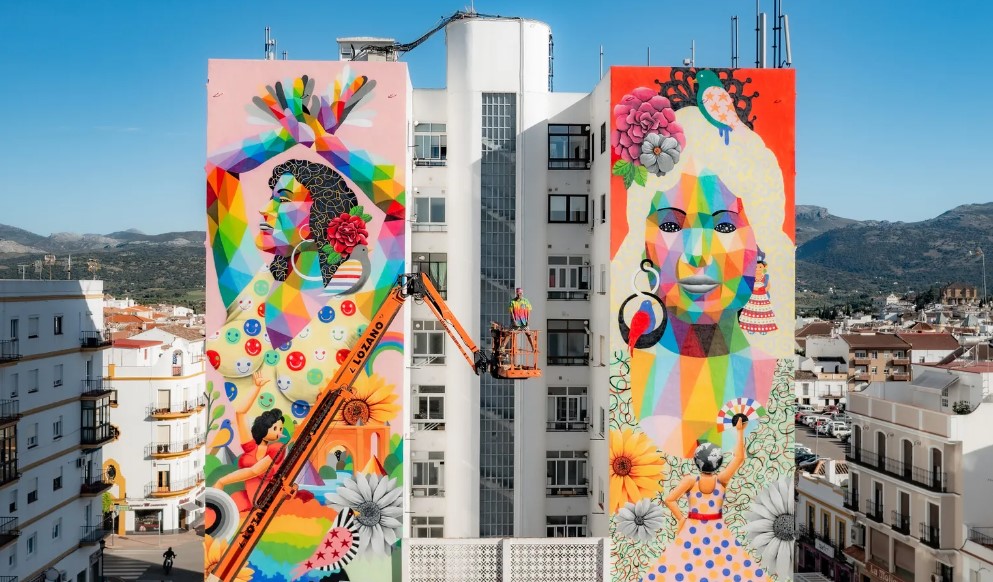 Moving beyond the Old Town, visitors can explore the city's different neighborhoods, each with its own unique street art scene. One such neighborhood is the San Pedro de Alcantara area, where you'll find the "Frog Prince" mural by French artist Remed. The mural is a whimsical interpretation of the classic fairy tale and features a frog wearing a crown and holding a scepter. The frog is surrounded by colorful flowers and is sure to bring a smile to anyone's face.
In the nearby area of Nueva Andalucia, visitors can see the "Rainbow Tree" installation by artist Mohamed l'Ghacham. The installation is a large tree trunk covered in a rainbow of colors, and it serves as a symbol of hope and diversity. The installation is located in a public park and is a popular spot for children to play and take photos.
One of the most impressive murals in Marbella can be found in the Puerto Banus area, a popular tourist destination known for its high-end shops and restaurants. The mural, entitled "Mosaico de la Cultura" (The Culture Mosaic), is a massive 40-meter-long artwork that celebrates the diversity of cultures in Marbella. It features a mosaic of faces from different ethnicities, religions, and nationalities, all coming together to form a vibrant and dynamic community. The mural was created by local artists Curro Leyton and Lula Goce and is a testament to the city's commitment to promoting diversity and inclusivity.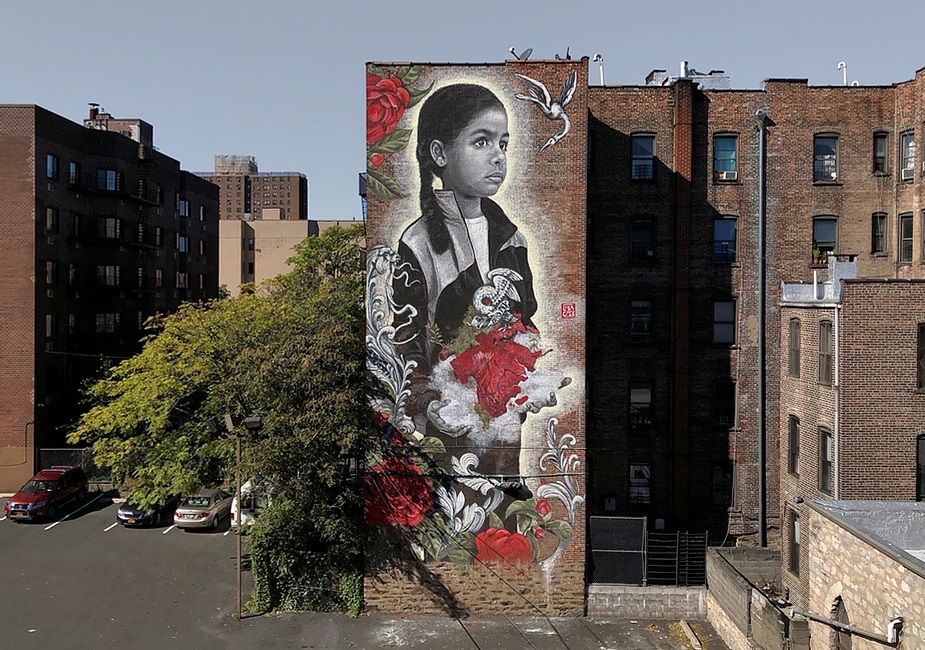 In conclusion, Marbella's street art scene is a testament to the power of art in transforming public spaces and bringing communities together. Whether you're a seasoned art enthusiast or simply looking for a unique way to explore the city, Marbella's street art scene is a colorful journey that is sure to inspire and delight.
With its diverse collection of murals, installations, and graffiti, this is a reflection of the city's vibrant and dynamic culture. Whether you're strolling through the Old Town or exploring the different neighborhoods, you'll discover a world of creativity and imagination that is waiting to be explored.
So why not take a break from the beach and experience Marbella's street art scene for yourself? It's an adventure that you won't soon forget.