Mussorie is a land of beautiful hills and plenty of sightseeing areas for tourists. Most popular during the spring and autumn season, Mussoorie is a sight for sore eyes with its green hills and verdant valleys. The hill station is popular among those from the nearby plains who experience scorching hot temperatures from the moment winter ends.
Therefore, you find those wanting to escape the heat and those who love the cool temperatures of the hills here. Mussorie is also a good starting point for other beautiful places in the state of Uttarakhand, like Rishikesh and Nainital. Though in itself too, there are some popular tourist areas like Lal Tibba, Gun Hill, Kempty Falls, the Dalai Hills, and many more. So if you have decided to visit Mussoorie, the first step should be to book a wonderful stay in the choicest location.
Have you done that? If not, read on to get some guidance on good Hotels in Mussoorie.
Luxury Stays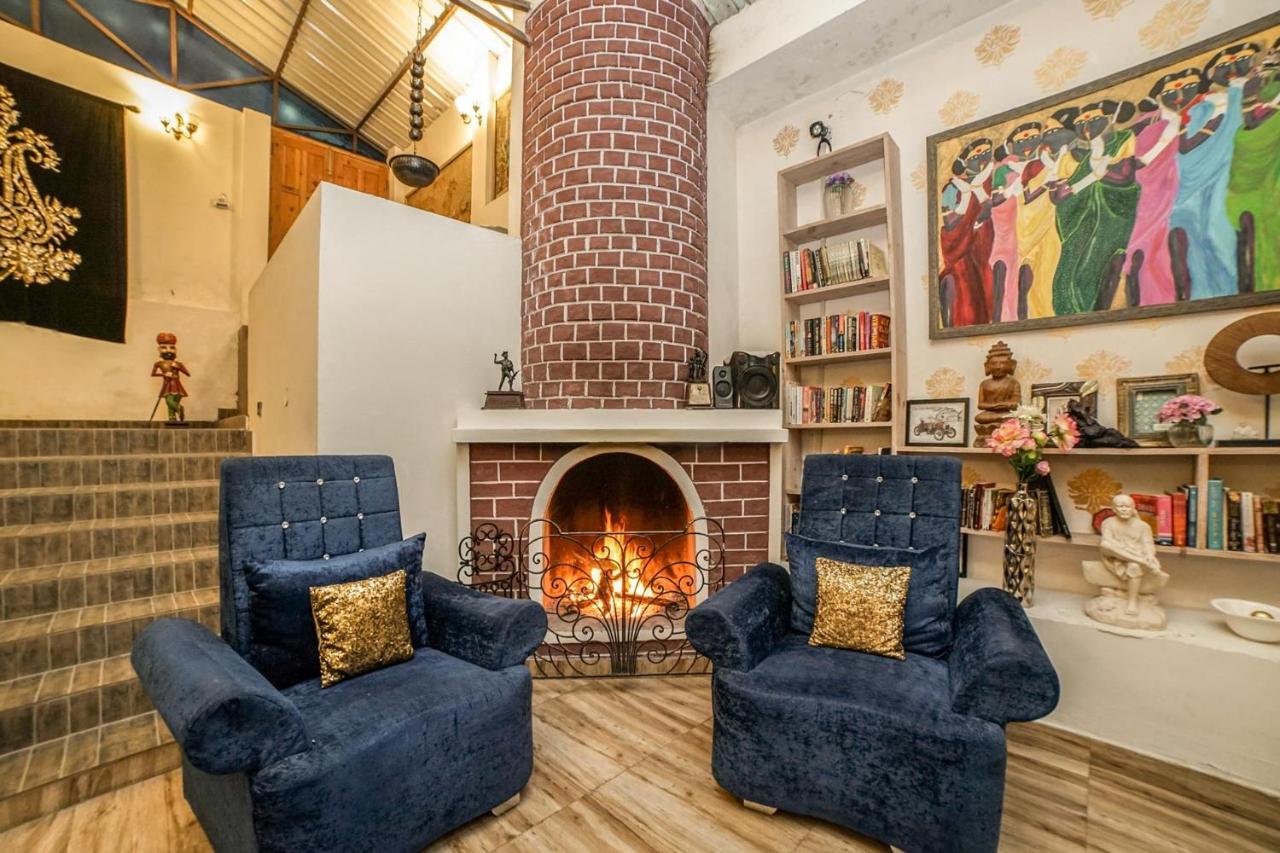 1. The Brigadier's Cottage
The traveler's choice of 2022 on TripAdvisor, this property adds a whimsical fancy to your stay with its wide windows and cozy charm. Furthermore, pet owners can travel knowing that they are welcome here. The hotel has charming hosts that make you instantly feel at ease and the property itself has plenty of entertainment for children. It is also close to Kempty Falls and the Kempty Bazaar.
2. Fortune Resort Grace
Located right in the heart of Library Bazaar, Fortune Resort Grace is an excellent pick for those who crave luxury with a good location. The view is stunning and the hotel leaves no stone unturned to give you a beautiful stay. This hotel too has the traveler's choice 2022 tag on TripAdvisor and it is for all the right reasons.
3. Ramada By Wyndham, Mussoorie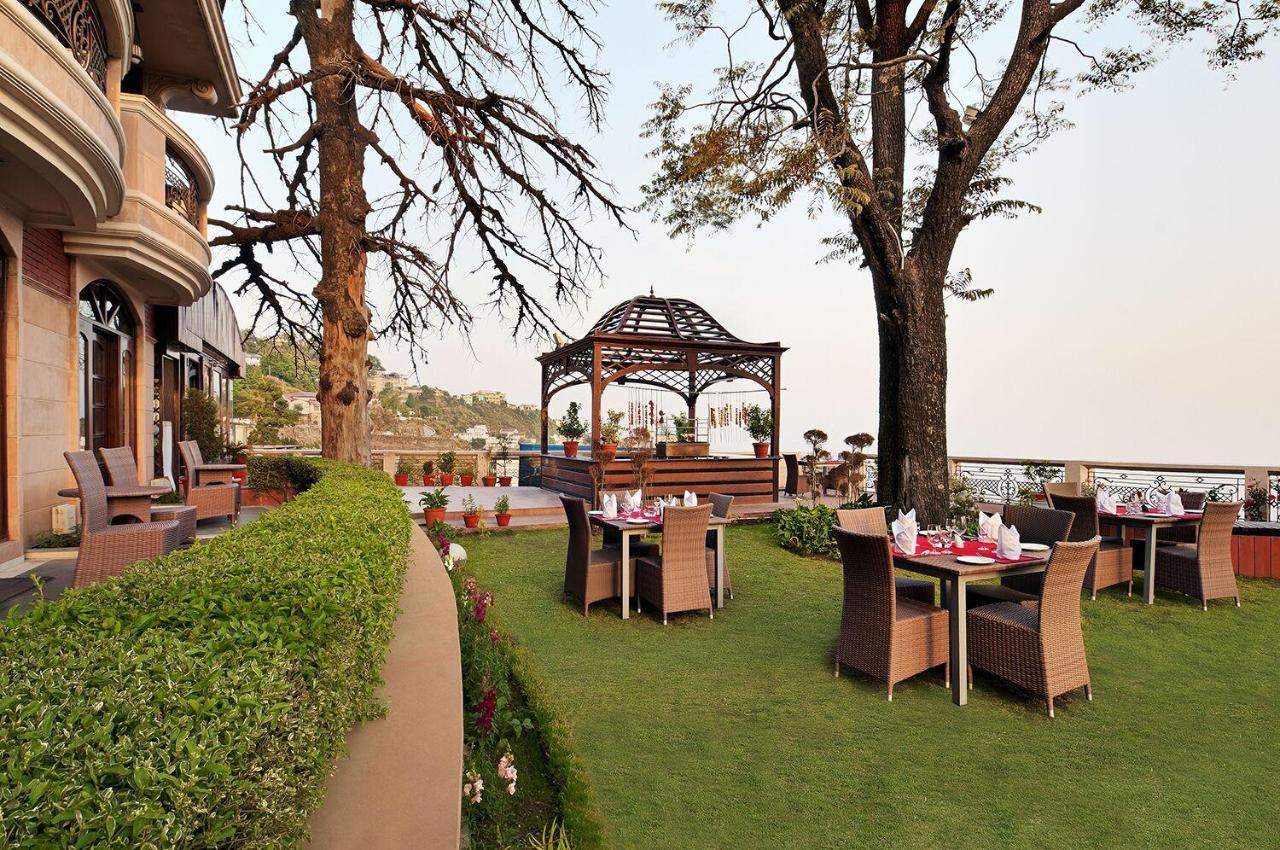 Giving another luxe experience ranking high on Tripadvisor is Ramada By Wyndham located right at the famous Mall Road close to many shops and other tourist attractions. It has opulent rooms and entertainment centers, a gym, and a restaurant that overlooks the hills outside. Here you can have your breakfast, lunch, or dinner while enjoying the scenic beauty Mussoorie is famous for.
4. Welcomhotel By ITC Hotels, The Savoy
One of the oldest hotels in Mussoorie that has enjoyed a huge amount of popularity for its history and grand experience, it is aptly ranked the best of the best on Tripadvisor. At the higher end of luxury hotels, a stay at this property is worth every penny as you get to live and experience the colonial history of Mussoorie. Indeed, it is built like a castle and every guest is made to feel royal. With huge luxurious rooms, lush gardens, opulent restaurants, and some more amenities, Welcomhotel is every bit a royal experience one should not miss especially for those who enjoy fine hospitality.
5. Jaypee Residency Manor
The hotel Jaypee Residency Manor enjoys a location that overlooks the hills. The hotel occupies huge acres of area and makes every guest feel like they are home by providing the topmost hospitality services. The hotel has plenty of entertainment areas like a gym, spa, and pool. There is a restaurant facility as well where guests can enjoy delicious meals as well as equally delicious views. It is indeed built like a manor with an old-world rustic charm that you cannot get enough of.
Budget Hotels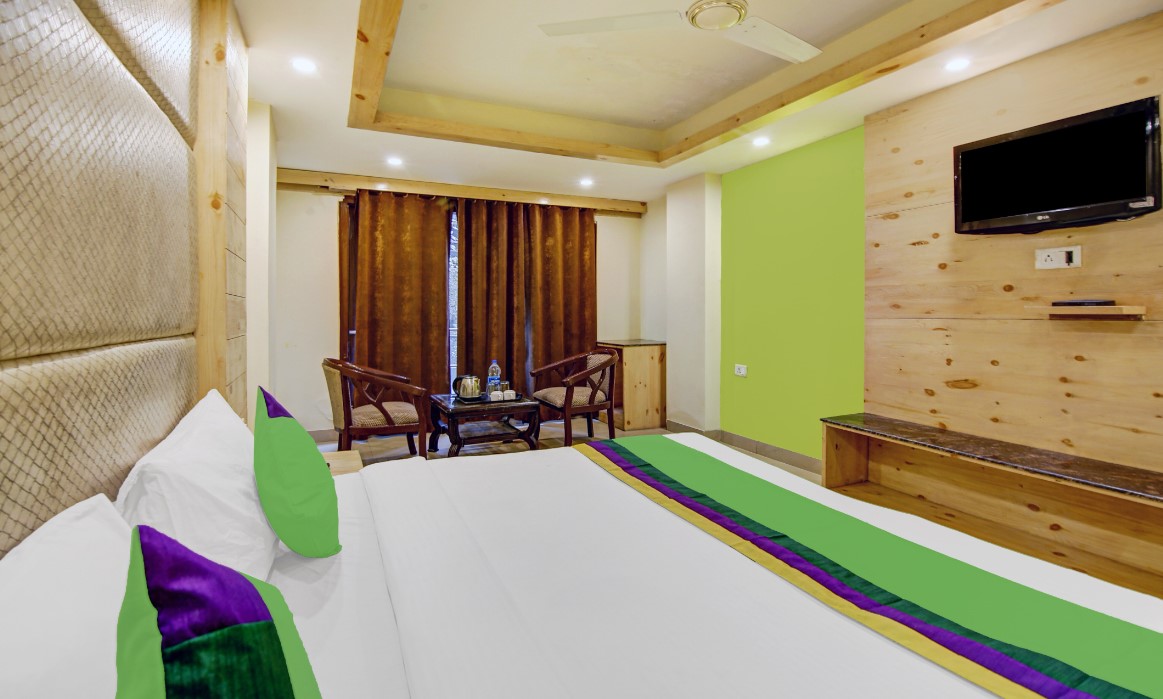 6. Treebo Trend Hotel Howard International
Treebo Trend Hotel Howard International is a budget hotel for those budget travelers that do not want to compromise on the quality of their stay. A number of things recommend this hotel, a good location at Mall Road, complimentary breakfast, a restaurant, laundry services, and room services like any other luxury hotel. The rooms come in many categories and each of them has world-class amenities while also being clean and spacious.
7. Treebo Trend Mayur
Treebo Trend Mayur is a popular Treebo property in Mussoorie located in the heart of Library Chowk and comes with amenities that give other luxury hotels good competition. Ideal for budget travelers, a stay in the hotel does not cost much and comes with all the necessary amenities that make traveling easy. With clean and comfortable rooms, the hotel should be your number 1 choice in Mussoorie.
8. Treebo Trend Winterland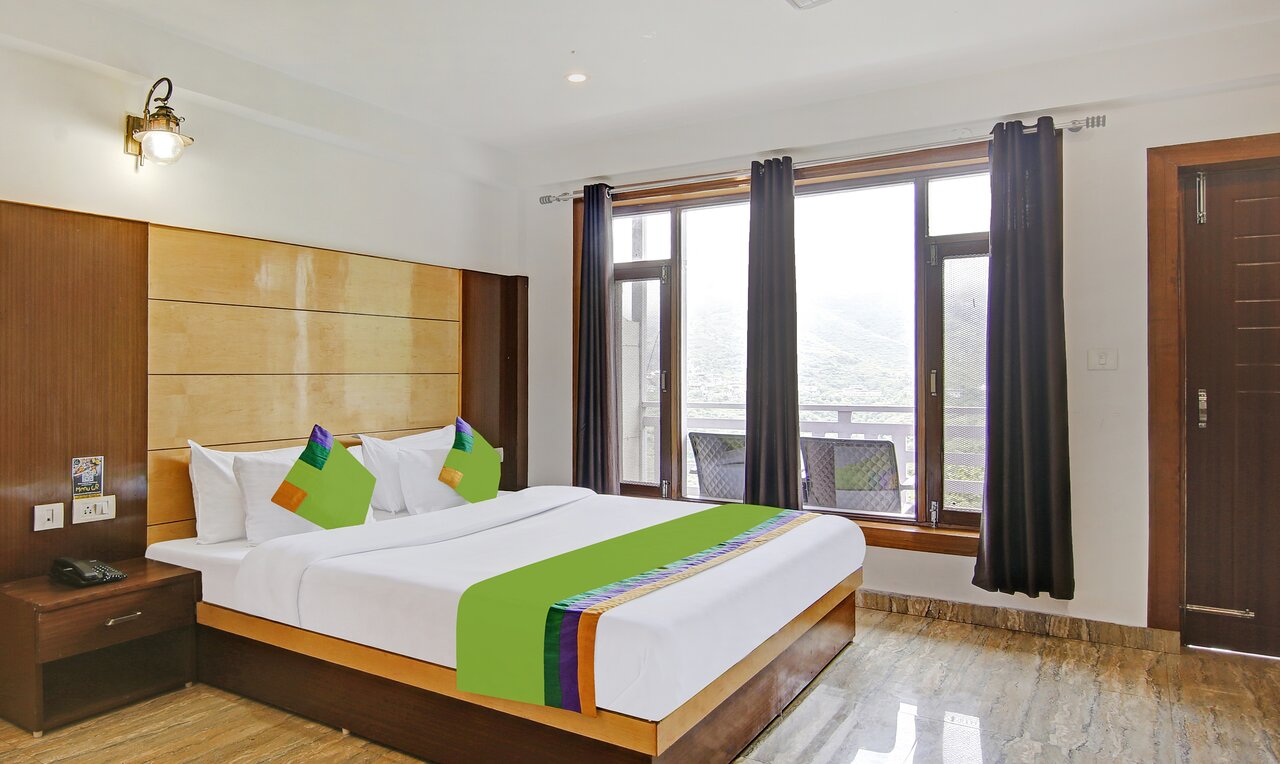 Treebo Trend Winterland is located in one of the most popular tourist sites, the Bhatta Falls, and the hotel itself enjoys beautiful views of the mystical hills outside. The guest can enjoy the view while sipping a hot beverage or enjoying a delicious meal at the hotel's in-house restaurant. One of the foremost budget hotel options, Treebo Trend Winterland, should not be overlooked.
9. The SSB Resort Mussoorie
The SSB Resort is another ideal choice that comes at pocket-friendly prices with no compromises on the hospitality offered. They have great rooms, a splendid view, and plenty of amenities that accommodate every type of traveler. This hotel has a great location advantage as well as being quite near many sightseeing places.
10. ArtBuzz Mussoorie
If cozy and quirky had a face, it would be this hotel. With quirky artwork over the walls and cozy rooms, this hotel is ideal for those who love a vibe that is fun and artsy. While the stay is affordable, the experience is more than good. While this property has proper rooms, it also has hostel-style dormitories for travelers who like to travel on a shoestring budget. Gun Hill Point, Landour Clock Tower, and Camel's Back Road are some viewpoints near this hotel.
With 10 hotels that have been specially curated for all types of travelers, we hope, you, dear readers, are sufficiently enticed to pack your bags and visit Mussoorie. The hills are calling and we hope you answer them.