Winter is the season when we usually pack our fishing gear in the shed or a garage and wait for the hotter days to pull us back to the water. Well, not if you live in places like Wisconsin. A specific style of fishing popular during the winter season is ice fishing. You usually perform it by creating/cutting a hole in the ice, that also serves as an oxygen source. For this reason, fish are drawn to it like mad and therefore become easy to catch. Those who enjoy the art of fishing, know how exciting it can be. However, a couple of precautions and safety measures should be taken into consideration.
Such as never to go alone to these places. When you go, you go properly dressed, wearing waterproof clothes, plus having some spare clothes.
One of the best destinations for ice fishing in the state of Wisconsin. It's been blessed with 15.000 beautiful lakes, with thousands of miles of picturesque coast. A lot of these lakes have been formed as a result of ice retreating after the ice age. Some were even formed by creating damps on the rivers. Some are shallow and excellent for fishing, while others are perfect for boating and water sports.
Reasons for visiting Wisconsin during the winter season and experience its ice fishing adventures are many. Which is why we give you a complete guide to ice fishing in the beautiful state of Wisconsin.
One of the biggest concentrations of natural lakes in the world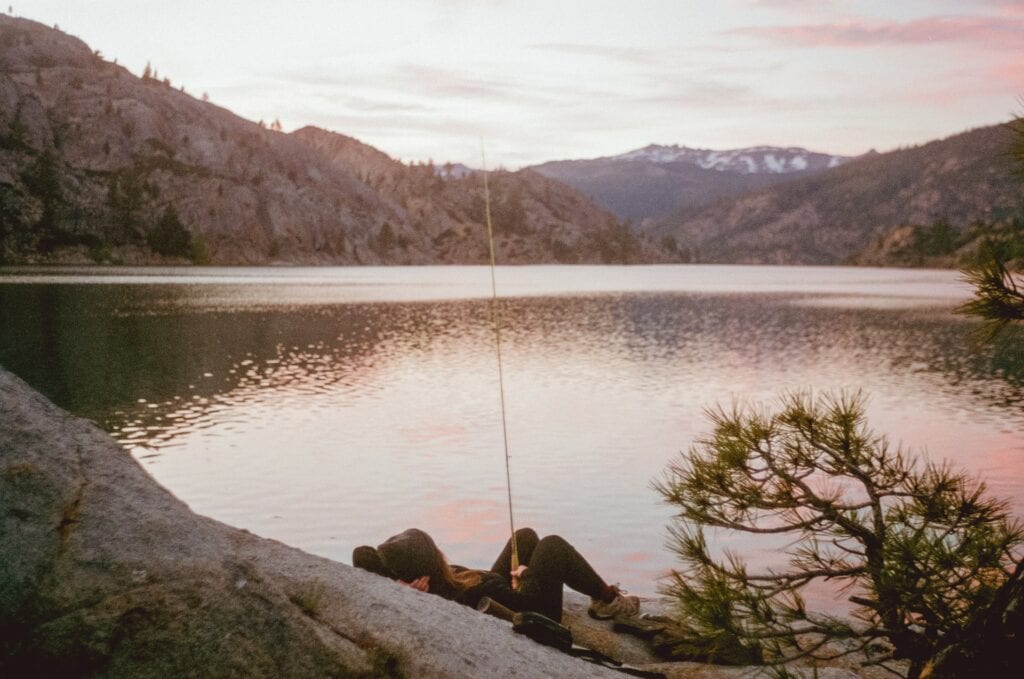 This state can proudly say its concentration of natural is one of the largest in the world. Vila County only has more than 1300 lakes. More than catching different sizes of fish, those who enjoy this activity can connect with the wonderful nature surrounding them, witnessing an eagle fly over their heads and the silence. People say that the only sound there is the activity of the fish in the water, aligned with the sunrise. The biggest challenge while fishing is to discover which sorts of fish to aim towards and which lakes should be the priority.
All lakes inside the state enjoy fishing and are surrounded by swamps, forests, with beautiful hiking trails. Although some of the lakes have developed significantly compared to what they were two centuries ago, others have remained wild, intact, protected in some of the reserves and parks, and full of birds and wild animals.
Booking a fishing tour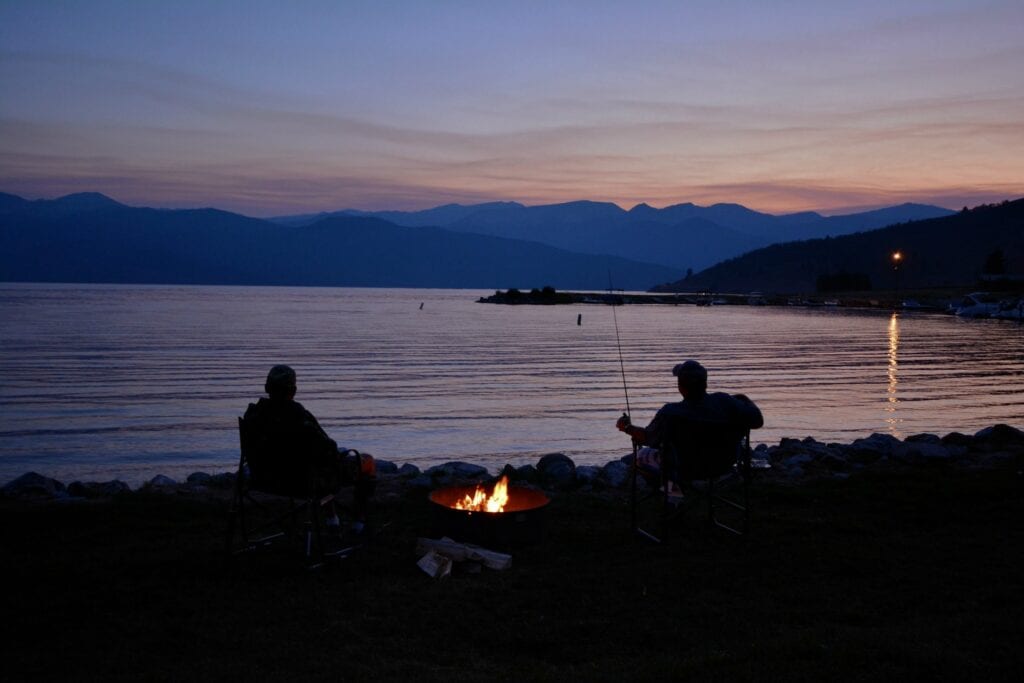 If you aren't an experienced fisherman but have planned to come to Wisconsin during the winter season and you do enjoy going fishing from time to time, don't miss the opportunity for ice fishing. Booking a tour with an experienced provider such as Trophy Ice Fishing is a great choice because all you need is a motive. Don't worry if you haven't packed for this excursion, they will provide you all the equipment and professional guides to show you how it's done.
You can choose from a variety of programs, semi-guided tours for one or multiple nights. All include 8 hours of fishing, transportation, accommodation, rods, and baits, etc. Just pick a suitable package, according to how much time you have and bring your friends or family, or both on a winter adventure. Since this is a trophy hunting opportunity, you will take a memorable photo with you, to remind you of your Wisconsin times.
The most popular lakes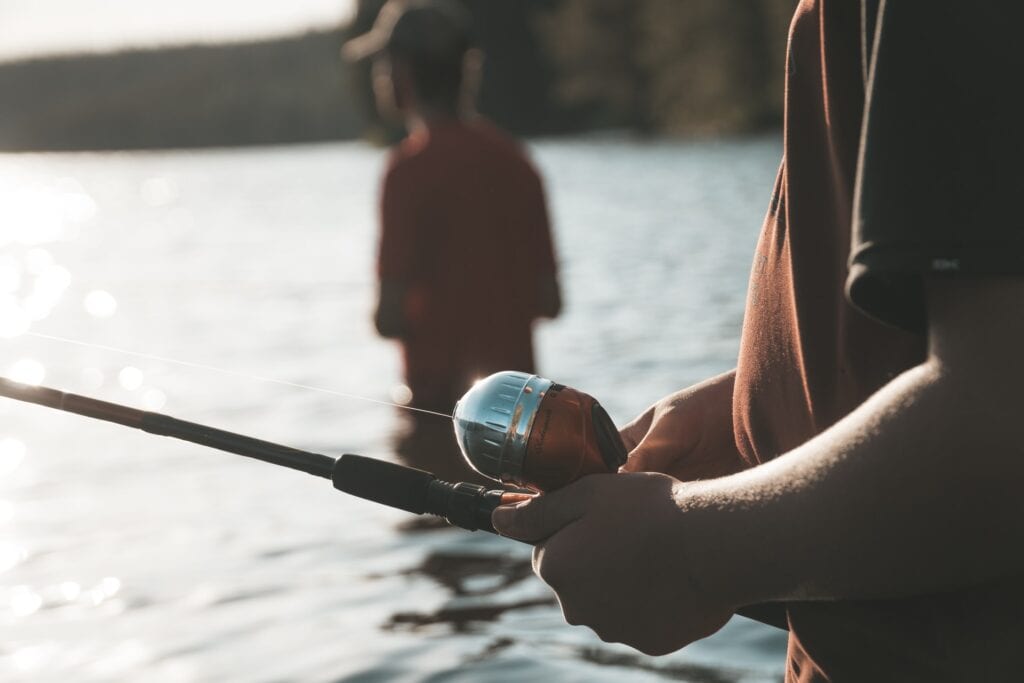 Choosing the most popular lake for ice fishing is hard, because like we already mentioned, Wisconsin has so many. You will not go wrong choosing either of them. However, maybe you can narrow down the list by choosing the nearest one, for example. If you don't want to spend a lot of time driving, you can always choose the nearest one to the location where you landed. In any case, here are some suggestions:
– Elkhart lake. Located just a one-hour drive from Milwaukee, and a two-hour drive from Chicago, it's a perfect destination for those who can't afford the time to drive long distances.
It's one of the oldest lakes in the states, popular even during the summer since the nineteenth century. Accommodation possibilities are various, and the coast is quite developed. Many houses for renting are available on the coast, making fishing an activity you can perform during the whole year. The surrounding landscape gives an opportunity for more activities than just ice fishing. hiking is possible but also skiing.
Lake Michigan. The oldest freshwater lake in the world, covering more than 22,000 miles, with more than 80 lighthouses and a couple of big islands. You don't get the feeling you're on a lake, since most call it the third coast. Along the coast, you can find a couple of parks such as Sleep Dunes on the east coast and Indiana Dunes offering a bit wilder experience (rivers, swamps, swampy forests). The parks also offer all kinds of activities, aside from ice fishing, like camping, exploring nature, hiking, and so on. Green Bay ice fishing spot is located at the sub-basin of the lake and is by far the best ice fishing spot.
The gear and the safety
Like we mentioned, renting gear for ice fishing is possible, when you book a tour. However, if you would like to make ice fishing in Wisconsin a tradition, consider investing in your own. Here's what you will need:
The drill or the ax. You need either of them, to drill the hole in the ice. The ax is suggested if you cannot find the drill. But the drill makes the ice hole faster.
A rod and a rod holder with a screw
Fishing float and the machine
Nylon and hooks
Tackles
Safety equipment is also important. As for the clothes, besides waterproof clothes, boots with chains are recommendable. Portable heaters and an ice shelter to keep you warm.
Ice fishing is a great activity to connect to nature and silence, and this US state really has a lot to offer.