Once this was an unbelievable reward you'd give your children, but that was ages ago. Theme parks have transformed from a child's dream to a magical destination meant for all ages. Here we have listed 5 of the Best Theme Parks in the world.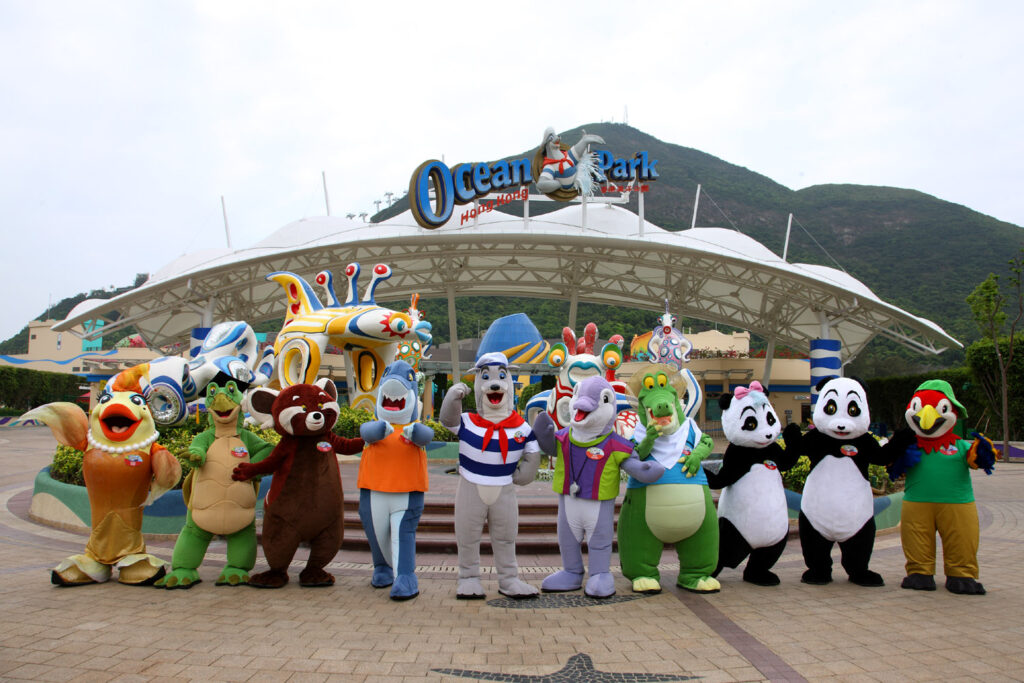 Ocean Park (Hong Kong, China)
China is one of those cities where breaking records comes easy (Great Wall of China anyone?), so it's just normal for them to have one of the best theme parks in the world. This one is huge and covers almost every sector of entertainment featuring one of the cutest and most endangered animals in the world, the peaceful panda. Four Pandas and two more cute (and rarer) red pandas, organizing water shows with dolphins and killer whales covers the zoo-like entertainment sections. Aqua City covers marine entertainment. Neptune Restaurant offers the first aquarium dining experience, with hammer sharks gracefully swimming around you while you dine on the scrumptious cuisine. The Symbio is also another first, being the world's first 360 degrees water-screen. The Grand Aquarium features more than 5,000 kinds of fish. China loves its history, so Old Hong Kong fits right in. A ride through China's old themed streets provides a nostalgic feeling for locals. Many roller coasters in Ocean Park but one stands out as it goes over China's Southern Sea, which means it's floorless! How's that for an exciting right? Talk about versatile…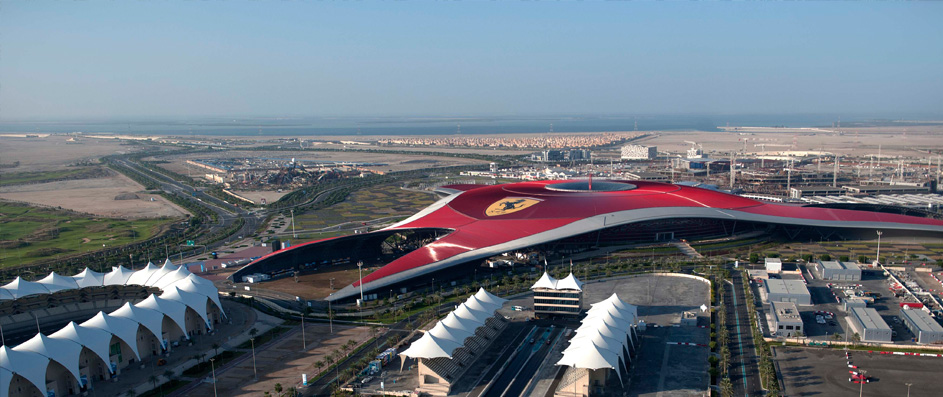 Ferrari World (Abu Dhabi, UAE)
The Emirates has rapidly become one of the main vacation destinations, and what a feat this is as it was a complete desert. As such, having one of the best theme parks in the world does not come as a surprise. Placed in Abu Dhabi, this is a Ferrari lovers heaven, as almost everything here is Ferrari themed. If you think speed is the main theme here judging from the name, then you'd be completely right. The Ferrari Rossa, in particular, has been named THE fastest roller-coaster in the world! There's also a G-force experience that takes you to the top of the theme park and back.
But what is a Ferrari experience if you can't have a racing experience? This theme park offers a genuine racing experience with a state of the art racing simulator. This is all completed with the Ferrari Galleria, the world's second-largest Ferrari Museum, giving a detailed and thrilling introduction of Ferrari's amazing experience from 1947 until today. Not for the faint of heart, this place is a racer's dream destination.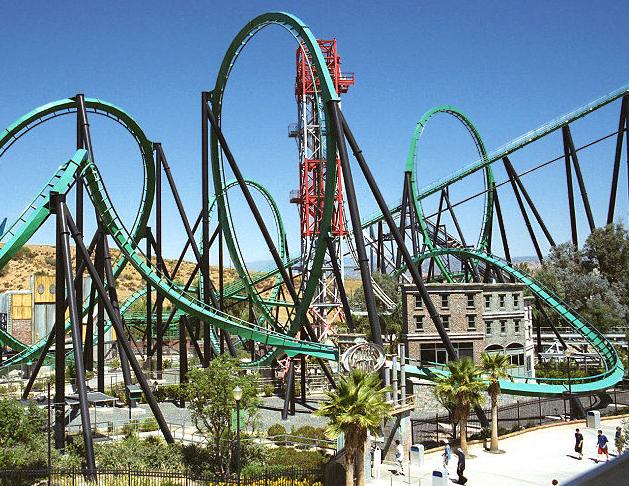 Six Flags Magic Mountain (Valencia, LA)
Being the oldest amusement park on our list, it's no surprise that it broke records like having the most roller coasters with 19. It was also the first to do many things like having the first steel looping roller coaster, and the first-ever multidimensional ride in X2. The 4D X2 is thrilling in every sense, with fog and fire effects, a 200 ft. dive that flips upside down going to a full loop, going forwards then back, it's just an amazing adventure. DC lovers would be right at home with multiple of their favorite themed rides such as a visit to Gotham City in Batman the Ride, reliving Superman's Escape from Krypton, experiencing Green Lantern's First Flight. Some love heroes, some love villains, which means an exciting ride while standing (yes standing) in The Riddler's Revenge would provide some excitement. Remember when I mentioned that they break records? Well, DC's smartest villain Lex Luthor's 400ft Drop of Doom is the tallest and fastest drop ride in the world. Thanks, Luthor!

Island of Adventures (Orlando, Florida)
Owned by Universal Studios, this theme park offers adventures that are from epic franchises. One of these adventures is the all famous Dr. Seuss' Cat in the hat. Sit on your couch and go through the sensational and tear-jerking story, scene by scene. Popular among Jurassic Park, calmly ride by enormous dinosaurs and beasts, and all of a sudden get thrown off course and all hell breaks loose! Raptors follow you, and just when you outrun them, you're greeted by the teeth of a T-rex. My favorite, of course, is the Marvel Universe ride.
Yes, you can go on the thrilling heart pumping Hulk Roller Coaster, jump on Professor X's Acceleration and help Storm fight Magneto by twisting and twirling producing thunder and lightning, or wear 3D glasses and fly above the city with your Friendly Neighborhood Spider-man with unprecedented clarity. The Wizarding World of Harry Potter has become the most popular escapade since its opening, and for good reason. You can buy famed wands, drink the sweet and salty Butterbeer, take an unbelievable ride into this Wizarding World, with dragons, hippogriffs and Harry Potter himself for more than 75 minutes!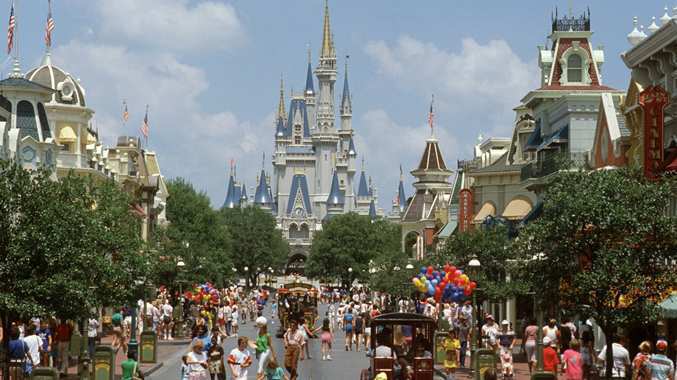 Disney World (Bay Lake, Florida)
Did you really expect anything else? Literally the king of amusement parks, and usually the first name to pop up in your head when "amusement park" is mentioned. This place has a sentimental place in us nostalgic bunch, having themes of all our childhood heroes and villains. Taking a stroll around here, you're bound to meet the gorgeous Cinderella, our favorite thief turned Prince Aladdin, the immortal Peter Pan, or a dozen other of your favorite Disney characters. It's almost a tradition to see the magical Wishes fireworks, which set the skies on fire while beloved Disney characters give heartwarming speeches about believing.
You can board a ship and sail the skies, following Peter Pan to Neverland, or watch Donald Duck's orchestrating skills go haywire in a 3D performance where instruments fly around you taking you through classic Disney songs, eventually, Mickey comes to save the day, as usual, providing an unforgettable experience. Passing through a beautiful mansion, that compels you to go inside. Once inside the room stretches (yes actually stretches) and the ceiling opens up to reveal your Ghost Host.
Once you're done, you take a ride on your "Doom Buggy" through yet another magical adventure in the Magical Kingdom. Disney World's rollercoaster rides might not be the thrilling heart-racing ride other theme parks provide, but it makes up for it with unbelievable effects that make you never want to leave, something like Neverland? All this is just a fraction of what this marvelous world offers, so it deserves to be number one on our list.