Colorado is a great state to visit, and there is almost impossible to be a first-time visitor to this state. From amazing lakes to see till winter tourism in Aspen, this state is a must-see for anyone who wants to be a traveler. With all the famous attractions in Colorado, it can be easy to overlook some quite enjoyable locations like Manitou Springs.
This resort town carries the name of Manitou, a Native American spirit.  And it is a place that you should visit, sooner rather than later. After all, the voters selected it as one of the coolest small towns in the United States. There are so many activities someone can do in this town, although it has a population of only around 5.500.  But what can someone do while on vacation in Manitou Springs?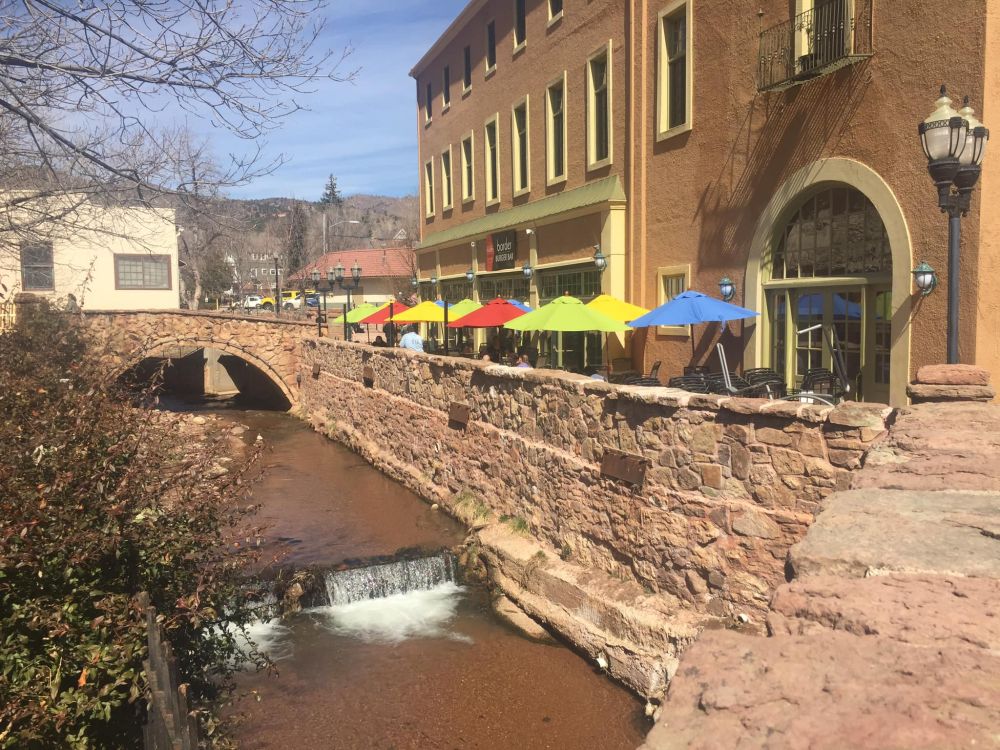 First of all, the mineral springs. Every tourist should visit at least one of the eight springs in this town. There is even a walking tour with a map for hikers. Every spring has a slightly different taste, so locals recommend visiting all of them and taste the water. The most amusing one to see is the famous seven-minute spring. Also, it is not a long walk, around a mile for seven springs, and the eighth one is a bit further down the road, around a mile and a half.
Camping is always fun, but camping around Manitou Springs is another level of relaxation. You can go backpacking and sleep in tents, but this is a solution only in July when it is warm and dry. During other months there are plenty of hospitable vacation cabins where you can enjoy the full commodity of modern accommodation while being surrounded by nature. Royal Gorge Cabins offer you a warm and cozy holiday during the winter, where you can watch the snow falling from the sky and breathtaking views.
The main attraction of this town is the Manitou Incline. A breathtaking hiking tour can be quite challenging even though it only takes to walk one mile. It is a former cable-car tour which is now 2000 feet steep climbing, great for mountain climbers. This unique climbing can take more than two hours, and another thing to do could be counting all those stairs. Before you go on this walk, prepare yourself, especially if there is ice on the stairs.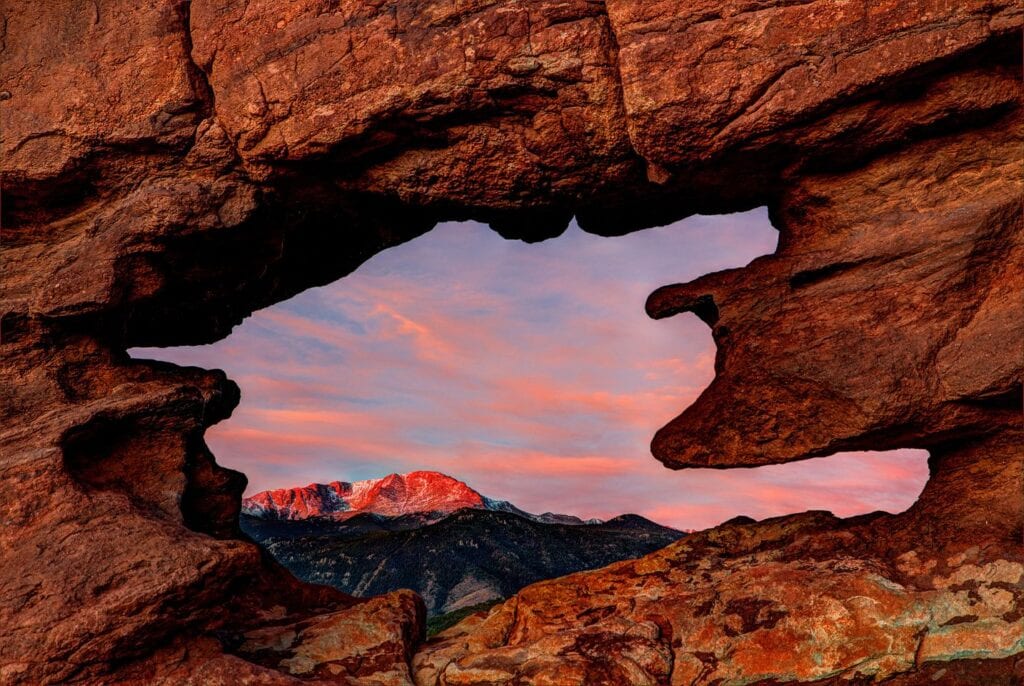 If there is someone who wants to relive childhood, Manitou Springs can offer something unique. Penny Arcade is the place no one should miss while visiting this unique resort. With a couple of hundreds of old arcade games, all you need is a quarter to play these games. Besides fun, Penny Arcade is also a museum that represents the history of arcade games, going back to the beginning of the 20th century.
Rocky mountain dinosaur resource center is just 15 miles away from Manitou Springs, and nobody should overlook going back to prehistory. This place represents home for more than forty fossils of dinosaurs, including Tyrannosaurus Rex. Besides dinosaurs, here you can see mammals and other reptiles skeletons, and even learn a thing or two.
Someone once said nature is the greatest artist, Garden of the Gods confirm this, and it is just two miles from Manitou Springs. This most beautiful part of the Rocky Mountains people mostly visit. More than 300 rock formations with snow on top represent a magnificent idea for sightseeing. There is also a restaurant where you can enjoy this view while relaxing. Museum and a gift shop are also available for visitors.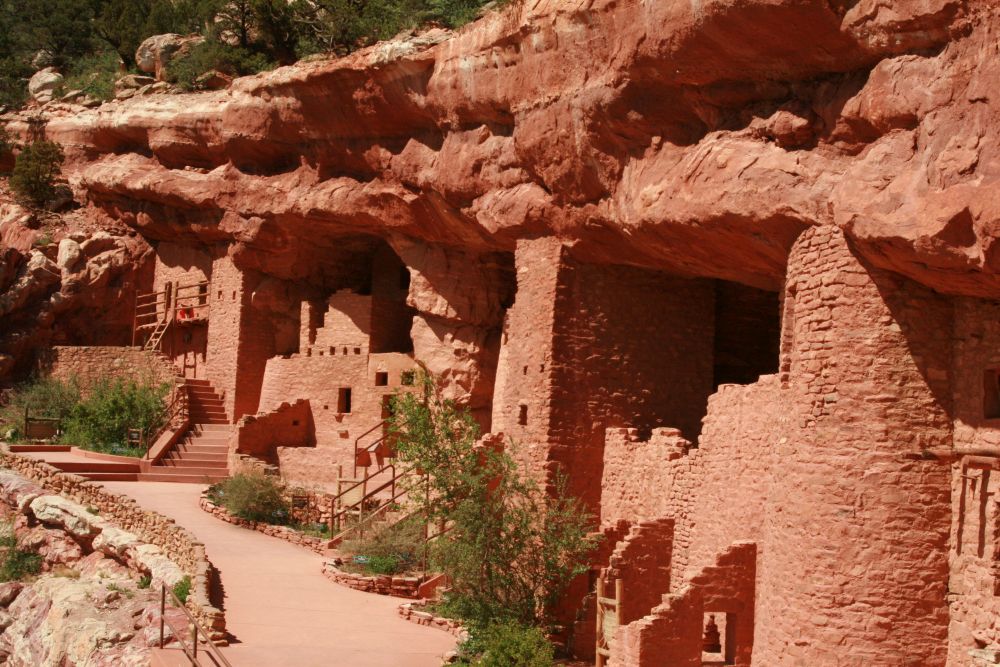 Nature is generous to this town, and another confirmation is the majestic rainbow falls. This waterfall is conveniently hidden behind a bridge, by a mountainside just half a mile from Manitou Springs. The entrance is free of charge, and it is allowed to walk in the water, which is especially entertaining for children. Also, graffiti surrounding the rainbow falls are a piece of art. Many go there to take amazing photos of the waterfall and themselves in the water.
In Manitou Springs memorial park, it is possible to inform about the history of this place since the humble beginnings in 1888. Here you can also spot many different animal species like deers and birds. Locals mostly spend their free time in this park, especially during warm months. It is even possible to rent this park for a day to organize whatever you want. The only condition is to be open to the public. The wine festival is a fan favorite.
Some people like to stay in historic houses, and the Miramont castle is a perfect choice for those. This unique museum consists of thirty rooms, and there are nine different interior stiles on four floors. First, it was a private house, and it is a little bit younger than the town itself, only seven years. The best thing about this museum is that the tours are personalized stay as long as you like in every room. Too bad, it is impossible to stay overnight.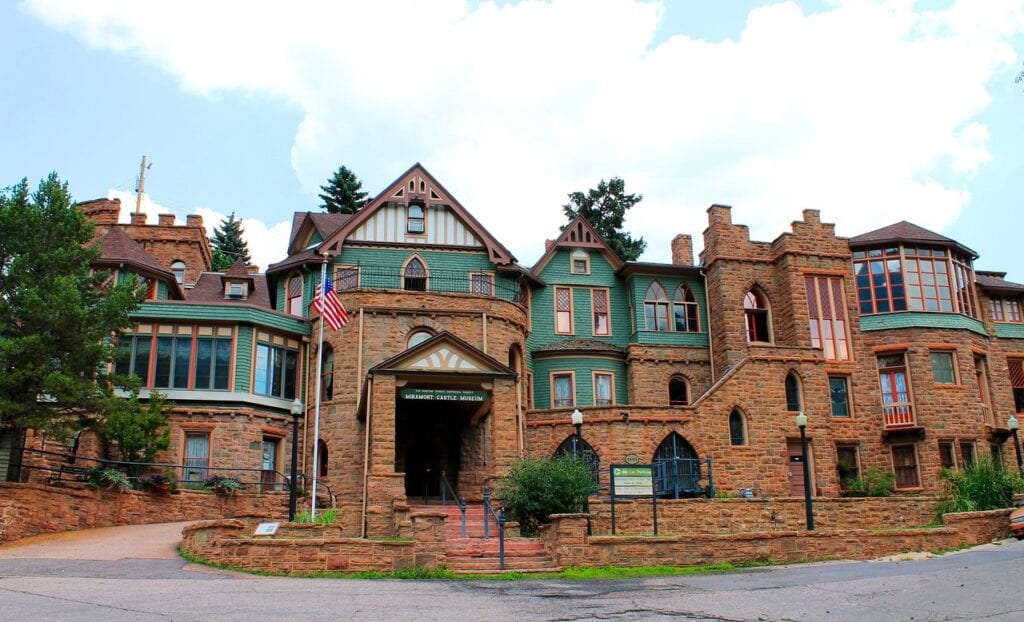 Last but not least, there is an actual race in Manitou Springs, and it is a spooky race. Every October, a five people team under masks tries to win this peculiar race. And they are doing it in a coffin. Participants dedicate this race to the memory of Emma Crawford, who wanted to spend eternity on the mountain top. The only problem was an erosion of the ground, and she was the first winner of the race. This festival has all sorts of awards besides winning a race trophy. You can take home the title of the best Emma, or for courage. The good people of Manitou Springs dedicate the whole month of October to this festival, and it is also possible to go to ghost tours.
Final thoughts
This beautiful town is so close to much more famous Colorado Springs but has a lot to offer. Natural wonders are the main reason this town even exists, but visitors also enjoy the hospitality of locals and many great festivals.