Who doesn't like traveling?! Especially after a long and tiring year! The pressure of working what seems to be endless hours, rarely spending time with family and friends. Well, it's time for a getaway. We've gathered about some cheap yet very satisfying locations to visit.
These prices were estimated calculations and might not be actual prices.
Lisbon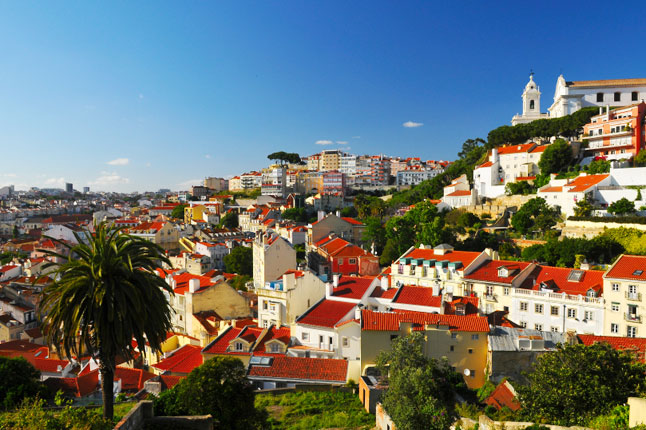 For a city that loves it's luxury and has a plethora of activities to offer, this city is pretty affordable. The sceneries in this city are just unimaginable. To explain Sao Jorge Castle's beauty, we would have to write a whole other article, as it dates as far as the 2nd century B.C. A tour around this ancient castle would cost no more than $10, which is pretty cheap considering the museum, peace, and scenery it has to offer. Placed on top of a hill, the views over Lisbon is just sublime. The most awesome view must be the Tagus river. This long river passes through several cities in Spain and Portugal but offers its most precious view to the city of Lisbon. The all-famous Tram 28 takes you through all the main attractions in Lisbona, not to mention a cheap way to travel through the city. Locals purchase the Viva Viagem card for 0.57 cents and a 24-hour ticket for $6.80 which is the best bargain if you have many places to go. Since Lisboa is a historic city, where better to stay than a hostel located in one of the most historic streets in Lisbon?
Since hostels are usually meant for large groups of people, the Lisbon Hostel makes a good bargain for private accommodations offering an average of $29/night. For its cheap price, the design is surprisingly beautiful pampered with an exceptional view, and well taken care of gardens. Wheelchair user accessible ramps, elevators and bathrooms mean they take care of their customer's needs. Food in the City of Seven Hills is exquisite and fairly cheap. Since the Lisbon Hostel provides breakfast (and most other Hotels/Hostels), it's not an issue. A budget lunch meal would cost $4 to $10 depending on where you look. Dinner might be the most expensive meal of the day but for good reason. A once in a lifetime dinner with the Portugal famous Fado music playing live while you eat is not a bad bargain for $18.
With great weather all year long, steep history, art, scenery, peace, and quiet, Lisbon is not a place you'd like to miss, especially if you have a flexible budget.
Istanbul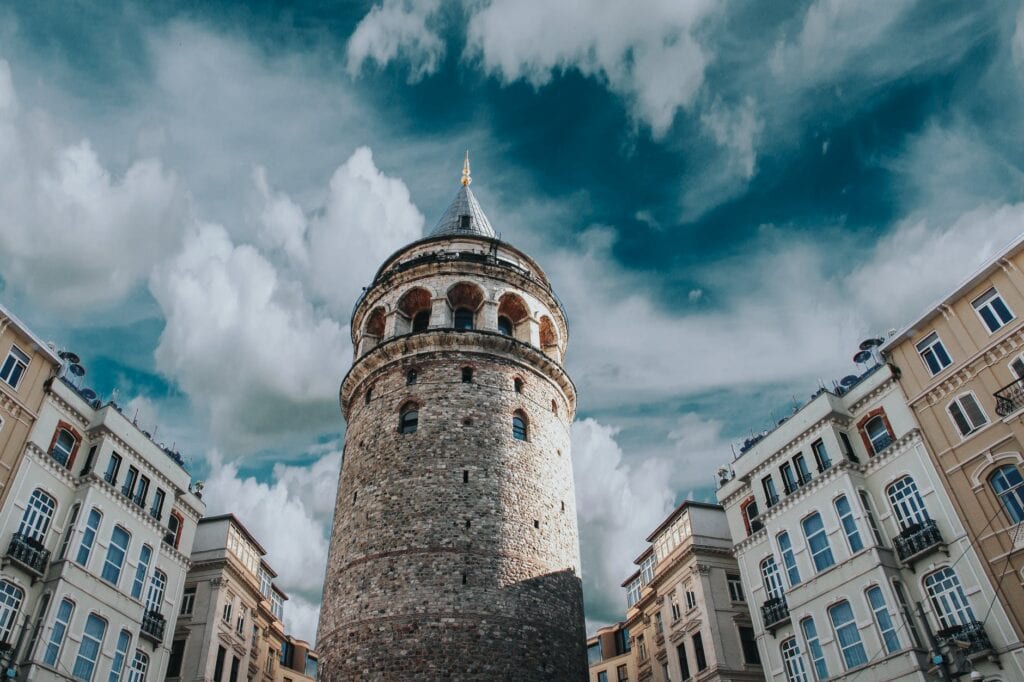 The seat of the Roman Empire in Constantinople (modern-day Istanbul). Therefore, you are the legitimate Emperor of the Romans, and he who is and remains Emperor of the Romans is also Emperor of the whole earth.
-George Trapezuntios to Mehmed the Conqueror, 1466
The City of the World's Desire. One of the few cities that has it all, incredible history, vibrant nightlife, distinct culture, breathtaking landmarks, and nature. This city that connects the east and the west takes the beauty of each and combines them to make its unique mix. Istanbul is known as the Capital of Four Empires ( Namely Rome, Ottoman, Byzantine, and the Latin Empires.) which guarantees a rich history. Being over 2500 years old would usually mean the city being old and ruined, but along with its magnificent history, it also has a stunning state of the art skyscrapers.
Surprisingly for a city that offers the world, it also offers it cheap! What better than a museum that offers both Muslim and Christian art and history? Yes, the Hagia Sophia Museum does just that. Built-in the year 537 A.D. this Church turned into a Mosque in 1453 A.D. was later turned into a museum in 1931. This millennium and a half-year-old building tell countless stories of the rise and fall of empires and heroes. A 10$ fee is cheap comparing the immense knowledge and incredible experience you will gain from this world wonder. The park life in this city is also full of colorful wonder, namely the oldest and biggest park Gulhane Park "Rosehouse".
Formerly a garden for the Tokpaki Palace, it kept its royal look and was modified through the years. Dating back to 1839, you can expect many historic figures such as the statue of the first president of Turkey, Mustafa Ataturk, and a spacious museum. You can have the education of a lifetime just by walking through the park from locals (especially the elderly) who are known for their world-famous Turkish hospitality. Going to Istanbul and not watching a Football match is considered a crime, because they take it very seriously, especially the Istanbul derby. An average game costs about $12 while a derby in the best seats would cost up to $103. While there have been acts of violence in the past, it just shows the amount of passion these two sets of teams have, which has rescinded due to the increase in security. The fans of Galatasaray and Fenerbahce are filled with a fiery passion for their teams, literally. Flares and beautiful artwork that takes days to prepare for are featured before the match to show their support to show their respective teams. Yes, a match between these two teams is sure to be an extraordinary experience for the neutral fan.
Prices of hotels in Istanbul vary greatly, but living like royalty means a five-star hotel is a basic need. The Legacy Ottoman Hotel delivered just that, royal treatment, and located in the heart of the city! With an average price of $133 for a double room with helpful staff and exquisite breakfast service with an amazing view. For $86 you can book at the Marma Hotel that offers quite a stunning view. Located near the magnificent Abdurrahman Mosque, Bostanci Port and the Palladium Shopping Centre, everything you need is within walking distance. Both of these hotels offer breakfast, wireless internet, gracious service, daily housekeeping, a relaxing spa, and an indoor pool.
Mexico City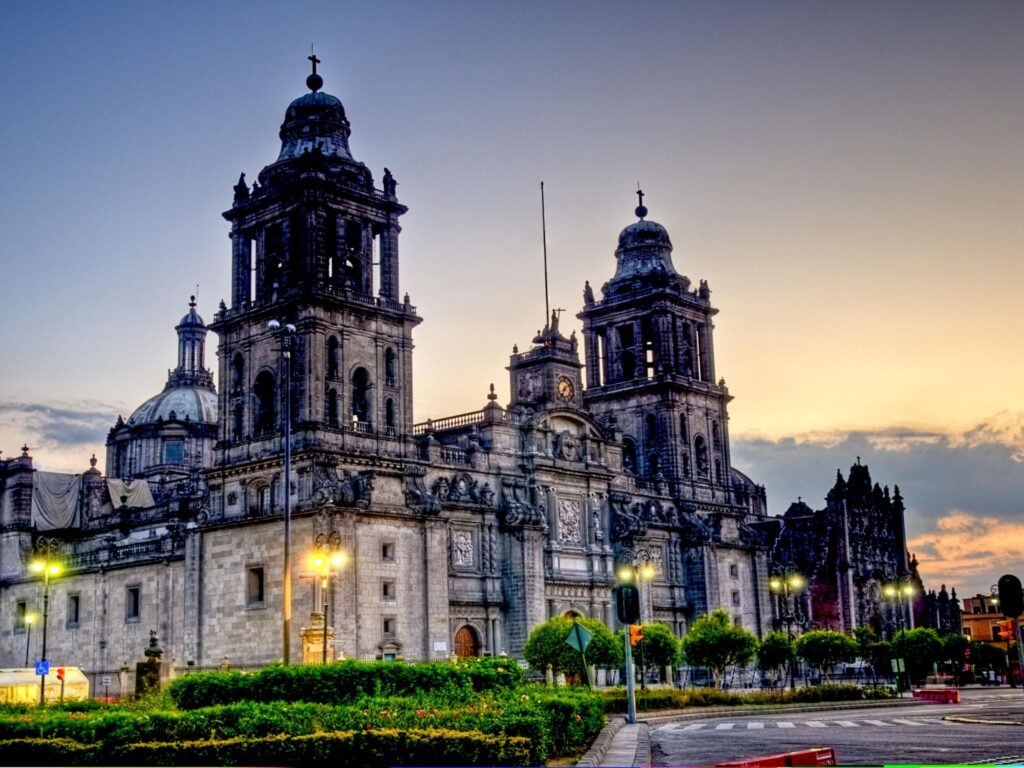 Baron Alexander von Humboldt was a world-renowned geographer and explorer. After his visit to this beautiful city, he named it the City of Palaces for its multitude of palaces. Dating all the way back to the 14th century, this city is a goldmine for history lovers with its world-class museums and archeological treasures. This Capital is known for a lot of things, but mostly for being the home of the Aztec Empire. As such, it holds the second-largest Pyramid in the world! The first known date of construction goes all the way back to the 1st Century AD! Standing a stunning 75 meters in the air, climbing this pyramid will give more than just the best cardio workout of your life. Like every workout, completing this one offers various rewards, one of them being the imperial feeling you get when you reach the top.
Artifacts still exist even after all the looters paid their respects to the ancient Aztec Gods. Its sister Pyramid of the Moon might be a bit shorter, but it makes up for it by its immemorial age. The antediluvian pyramid built between 400 and 200 AD for the great Goddess of creation itself, this once glorious building still keeps its mystical feeling about it. A trip to visit these Godly structures and more would cost less than $50. The National Museum of Anthropology is by far the most visited museum in Mexico and for good reason. The spectacular architecture of it is enough to catch your eye, the lovely huge pond, and the equally huge square "umbrella" is deserving of the utmost praise, and that's just the outside. With 23 rooms filled with exhibitions such as the Stone of the Sun, The Olmec heads, Mayan treasures and numerous others topped with the decorated hallways ringed by gardens, you can spend hours lost in its beauty. $340 might be a bit pricey, but the Novit Hotel truly is worth every penny.
Located in the business district, this hotel boasts a rooftop pool, with an extravagant view of the city. A continental breakfast, a gym, pool, spa center, are just a few things this luxurious hotel offers. The restaurant offers the best ultra-modern Mediterranean food while the outdoor bar offers spectacular cocktails and wonderful live music. The Camino Hotel being cheaper than its competitor does not fail in comparison. Situated opposite of Terminal 1 of Mexico City Airport, it offers the most comfortable experience for newcomers with its footbridge connected to the airport for its customers. The purpose of this hotel is to take care of its customer's beauty, enforced with a beauty salon and a massage parlor. The fitness center includes a steam room, an indoor pool, and an exclusive fitness trainer. All this for approximately $205. What Mexico City lacks in beach life, it quite makes up for in its lavish history.