For over a decade now, Playa del Carmen has continued attracting tourists from all over the world with its pristine, white, sandy beaches, as well as crystal clear water. However, this amazing Caribbean resort is not only about the ocean and shores, it is also one of the greatest areas for going out.
If you are interested in spending an evening out in this mesmerizing place, you may be wondering – what are some of the best scenes that I can visit while in this magnificent resort? Luckily for all travelers searching for an answer to this question, this article can help. Let's take a closer look at the list of places you could choose from:
1. "The Mandala"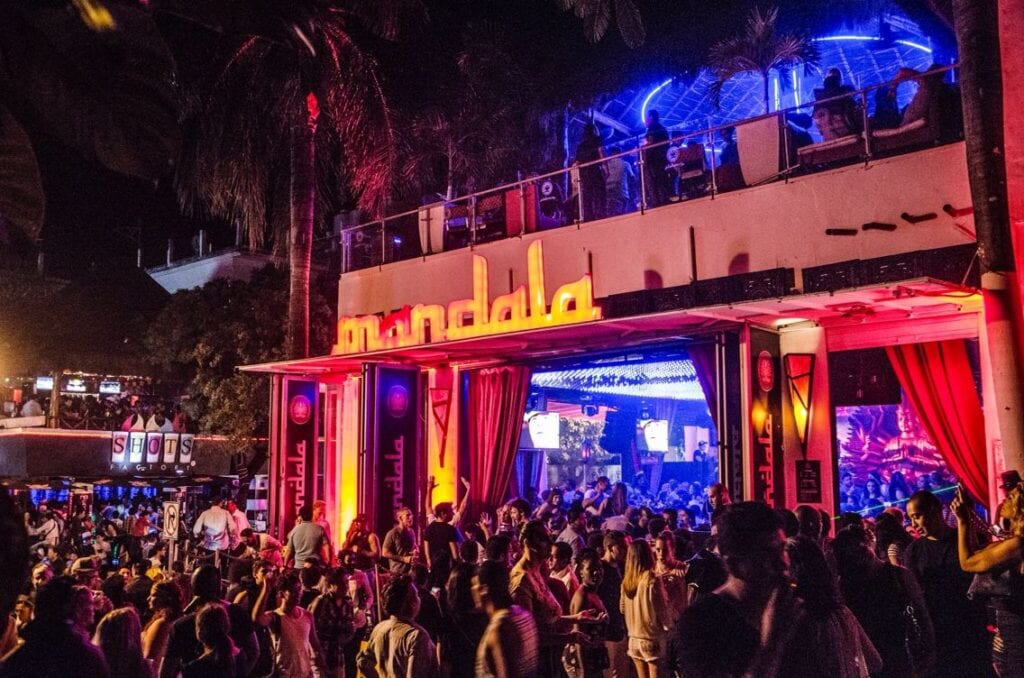 No, we are not talking about the stress release coloring books, instead, we are talking about one of the busiest centers in Playa del Carmen. It is one of the spots where you'll notice people dancing their feet off, which is why you should expect to hear some really loud music while there.
The interior design is principally Asian-inspired and it features various shades of pinks and dark reds. The spot unlocks its doors at 9:30 every evening, and bottle service is possible to the visitors. Now, you should know that the location does not have any outer walls, meaning that you'll see directly at the roads and you'll be able to be comfortable while dancing because it tends to get breezy.
2. "The Palazzo Disco"
Unlike most clubs in this popular resort, this one is completely indoors, however, you should not worry about being too warm since it is completely air-conditioned. You should know that it is situated on the top level of the building, which means that you won't be able to see the inside from the road, except for the guards and shiny chandelier at the doors.
Palazzo is often referred to as one of the most desirable locations in this resort, especially since it is big, it has a lot of space, and the dance floor will always be occupied by dancers. It is open at 10:30 PM from Thursday to Saturday, servers are available, and you could anticipate leaving coated in glitter and confetti.
3. "Coco Maya"
If you're searching for a beachfront nightclub, Coco Maya should be your first choice. When you are strolling down the 12th, it becomes quite easy to get mesmerizing and attracted by a wide range of tourist spots, which is why this area is not as busy as other places that you can choose to visit.
Additionally, if you need a bit more privacy and fewer crowds while spending your evening out, this location is perfect since people cannot see the club from the roads. It will provide you with some amazing views of the ocean while you are dancing your feet off on the dance floor.
4. "La Vaquita"
If you like dancing and meeting new people, La Vaquita is the place you must head to. Their music preference is a bit random, however, this means that there is something everyone can enjoy. When it comes to meeting new individuals, there are various guides such as the ones featured on LatindatingGuides.com, hence, ensure that you check them out before heading there.
When searching for the location, you cannot miss their famous huge plastic bulls, but you can also find it next to "The Mandala". This site is surely for younger people – mostly because of the tunes – and you could walk past the area in order to see whether or not you want to join the people on the dance floor.
5. "Diablito Cha Cha Cha"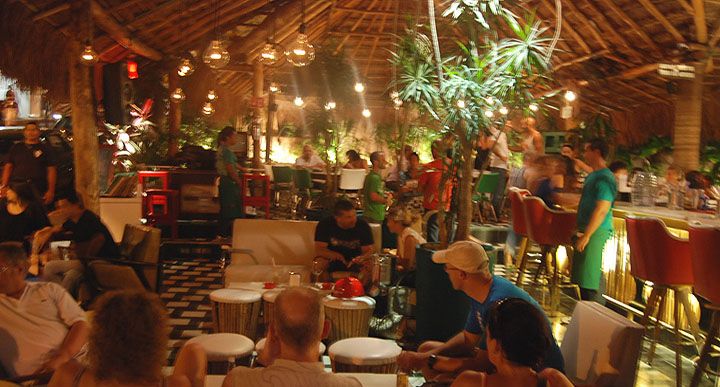 You might be looking to enjoy your evening while listening to some really amazing throwback songs, and if so, choosing Diablito Cha Cha Cha might be your best bet. Besides offering some amazing setlists, you'll also be able to choose from a wide range of beverages and meals that you could enjoy.
Keep in mind, it does have a pub atmosphere when it first starts working for the day, however, as midnight approaches, the entire place gets lively and fun. The bar atmosphere makes it a perfect location for getting some food and starting your evening with a few drinks before hitting some of the larger spots in the area.
6. "Abolengo"
Whether you want to start or end your night, Abolengo is probably the best option out there. Why? Well, it is easy to find it, especially since it is located at the intersection of all nightclubs! Similar to Diablito, it does have that bar atmosphere at the beginning of the evening, however, as the night continues, it will start booming with people who tend to stay there until the early morning hours.
7. "Cero Uno"
For one of the best experiences, you should get ready and head to Cero Uno. It has everything that a popular nightclub should have and besides some amazing beverages, there is an all-night dance floor. The atmosphere, design, and layout are just incomparable to other places, mostly because this is a true dance spot.
Hence, when searching for a club to have fun and dance all evening, look no further than this site, especially since it features 2 amazing spaces, 1 located on the roof where you'll feel the pleasant ocean breeze, and the central area located in the building. The cocktails and beverages are also amazing, so, ensure that you try at least one or two of them.
Conclusion
Playa del Carmen offers a wide range of interesting and enjoyable nightclubs. Depending on your preferences, style, and needs, there are various clubs you can choose from including ones located on the beach, some that do not have any exterior walls, as well as others that are completely indoor.
So, now that you are aware of all the places you can choose to go to, you should not lose any more time. Instead, you might want to go back to the beginning of this list, determine which places you might want to visit, and then make a list that you'll use when you visit the mesmerizing Playa del Carmen.