Traveling with kids is not a surprise these days. Diapers, baby feeding, toys, and other gadgets make life much easier for modern parents. Yet, they still worry about traveling with babies, especially those who are going on vacation with a child for the first time. Different thoughts come to their mind: what if a child gets sick or if the acclimatization will be difficult, etc. It depends on you whether a trip with a baby will be impeccable or not, the main thing is to know the key points and nuances of the organization. Let's check 7 tips on how to prepare for traveling with a child.
1. Be ready that a child may not sleep all the way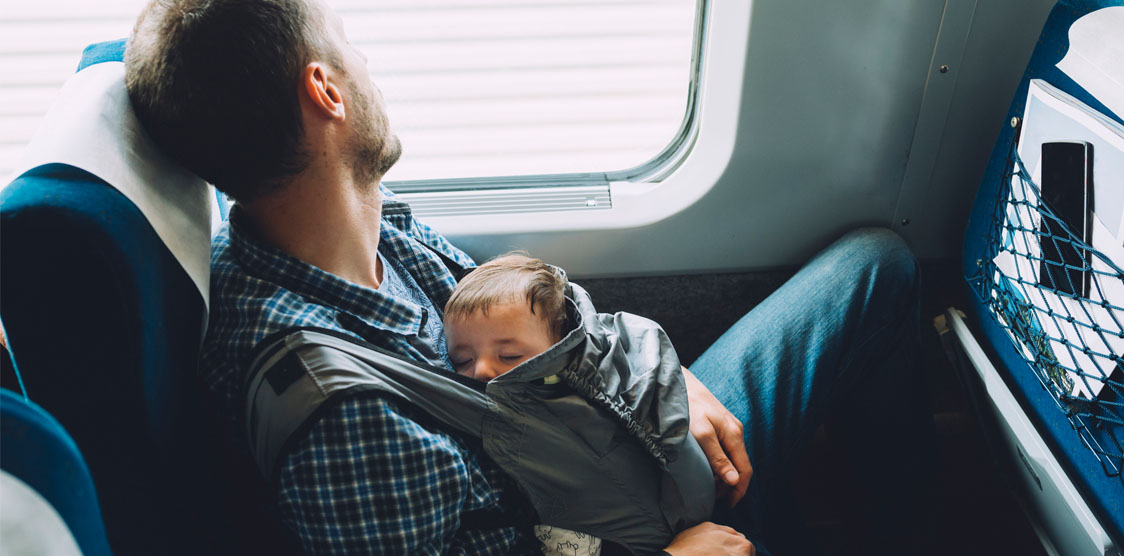 Even if you go for a journey late at night, even if a kid gets tired during the day, even if you fed it well, you still should get ready for the fact that a child won't fall asleep for a long time or won't sleep at all while traveling. Why? The kid's psyche is very susceptible to external stresses, especially under 3 years old. New and unfamiliar conditions excite the nervous system too much and in combination with overwork from the journey can easily cause difficulties to have rest and fall asleep even if a baby is very tired.
Therefore, you should not drag out the bedtime. Even if you leave at midnight, it's still better for a child to go to bed as usual and do all the usual bedtime rituals (bathing, feeding, etc.). It will be much worse if you knock down the baby's usual schedule, than if you suddenly wake it up in the middle of the night.
2. Take more water and snacks with you
Water is an indispensable helper for all travelers, especially for little ones. That's why it is worthwhile to prepare drinking water for a baby for a journey in advance. By the way, drinking helps children a lot from stuffy ears during takeoff or landing (as well as chewing). It's better to have more baby snacks in zip bags(they do not take up much space and will be useful later for garbage) just in case (dry and fresh fruits, cookies, crackers, marmalade, bread, cheese).
On organicsbestshop.com you can buy snacks for kids that will be extremely useful during traveling in convenient packages. It's recommended to buy with a margin and does not worry that there will be leftovers because baby snacks are food that even adults find delicious. Take a few bags of baby formula because it will come in handy. The most important thing is not to experiment with food on a journey.
3. Don't take too many diapers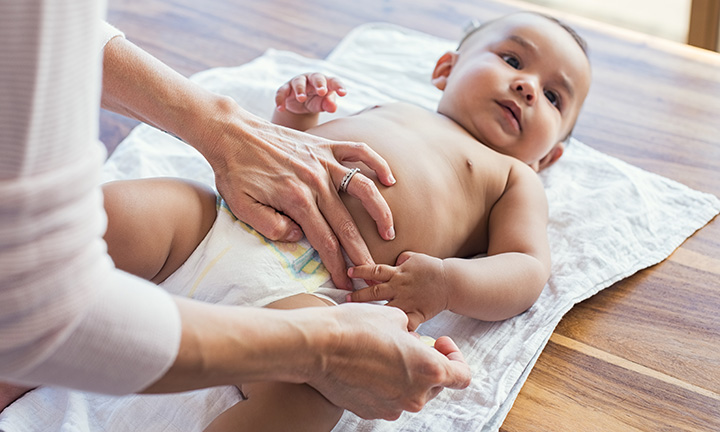 Diapers are sold today almost anywhere in the world and you can easily buy them at any time. Therefore, there is no need to take a mega pack with you. This will save you a lot of space in your carry-on luggage. Besides, there is a special foldable or inflatable children's travel potty.
4. Enjoy your privileges
Almost all airports and train stations have services for families such as children's rooms, playgrounds, separate passages without a queue, elevators. Sometimes the staff can also help you find an exit or guide you to the needed place if you are traveling with a child. You just shouldn't be afraid to ask for help.
However, if you are in line to board the plane, it's better to not get up first(even if you have the right to priority boarding). Let a baby still run in plenty, because it will have to spend all the long journey in a chair. In addition, if you get on the plane first, you will wait a long time until everyone is seated, and at this time it will be difficult for you to make a kid sit still.
5. Medical insurance and first aid kit
While traveling with a child, you need to take out extended travel insurance because it includes items that are missing in the basic version. The insurance company should clarify the following questions:
what service center do they cooperate with
if a doctor will arrive or if you need to get to the hospital on your own
the list of hospitals whose services are available under an insurance
You should also be able to take care of a kid if health problems arise. That's why you need to collect a good first aid kit. It should include all medicines and medical supplies that may become necessary. If a baby suffers from some disease, the appropriate medicines should be added to the first aid kit.
6. Planning ahead
If you are visiting a new country with a child without first booking a hotel, you might face certain difficulties upon arrival. Finding decent accommodation quickly is not as easy as it seems at first glance, especially with a kid who can be already exhausted after a long journey. Therefore, even if you do not want to be tied to a certain resort and hotel and you plan to travel by car, book an apartment near the airport at least for 1-2 days. On the spot, you can do the detailed development of your further route.
Finding out what is in your number is your main task. What kind of beds are there, how many rooms, is there a place for a child, a balcony, a refrigerator, a bath or shower in the bathroom, etc. Looking for accommodation first pay attention to the location of the hotel. It is difficult for a baby to take long walks, so the developed infrastructure and proximity to the center/beach are the first things you should pay attention to when planning a vacation with a child.
7. Packing things for the road
You need to make a list of what you need for your luggage in advance, try to take only the essentials so as not to carry several huge suitcases. Remember that some items can be bought when you arrive. Besides, you may involve a child in packing its bags. This is the first step to gaining the basic skills of a traveler.
At first glance, it seems complicated to travel with kids. However, with proper preparation, there will be no difficulties on a journey and you will be able to fully enjoy a vacation. These tips can prevent the vast majority of potential difficulties.