Ever watched the hit TV show Love Boat? No? Neither have I. Regardless we have all heard about it, and all heard the theme song at one time or another. This show is proof that a Cruise ship is more than just a vessel that carries you from a place to another, but a home that creates unforgettable bonds. Here are the top ten cruise ships.
10 – Royal Princess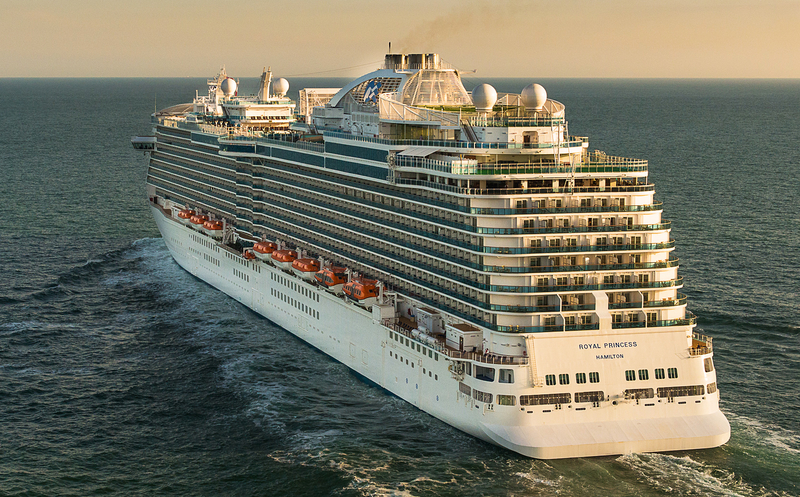 Born in Italy, this Princess is the youngest and largest cruise ship under the California-based Princess Cruises company. At 142,714 GT (Gross Tonnage), this massive ship is the smallest in our list.
Princess Cruises ships are rarely considered for their flare but more for providing a more traditional cruising experience. By 2013, this was slightly altered with the birth of its Royal Princess, changing its' central hall into a buzzing city square like center, earning the name Piazza. This Piazza offers many entertainment factors such as a movie night under the stars, an outdoor sundeck for children and teenagers, a magical fountain and a lot more for its 3,600 odd passengers. It also offers 16 new-fashioned restaurants which include Pizzerias, ice cream shops, a seafood bar and pastry shop among others. While it is the largest of the bunch, the downside to its renovation is that the cabin sizes are smaller than its siblings', but that is overlooked by the amount of entertainment it provides.
9 – Britannia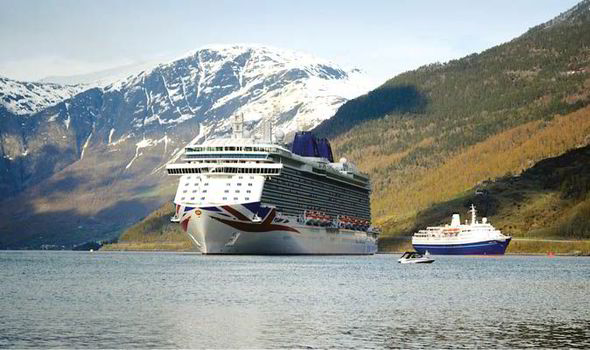 Queen Elizabeth II herself gave the largest Union Flag carrying ship its name, and rightly so. Other than carrying the Union flag, this 143,730 GT Goliath has the flag's colors covering the entire ship, beautifully designed you can tell this is the pride of Britain without even seeing its sails.The interior of the ship is very luxurious, with the use of expensive wood, glass and marble, it is made to show their 3,600+ passengers the value of their money. This ship also features many celebrities, from chefs to dancers to perform in their TV studio, most notably TV Chef James Martin. James has created "The Cookery Club" which is the first on-ship cooking school ever, and it features many other celebrity chefs throughout the course of the show. An elegant and very family friendly ship, it deserves to be called the pride of Great Britain.
8 – Norwegian Getaway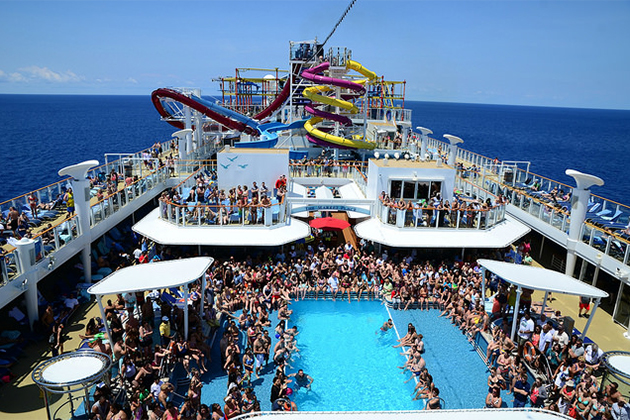 Don't be confused by the name, the Norwegian Getaway is owned by the Norwegian Coastline, an American company, that was first made in Papenburg Germany, and is ported in Miami. At 145,655 GT, it might be a little lighter than its twin sister the Norwegian Breakaway, but it surely does not disappoint. The design itself gives off a very Miami-ish feeling, with the funky hull and the colorful theme, water-park like activities and a multitude of bars and restaurants. When we say multitude, we mean a whopping 28 restaurants and more than a dozen bars. The entertainment system dwarfs all that! With physical activities including wall climbing and zip lining, a free fall, five multi-story water slides and various others. It doesn't stop there with singalongs, theatres and the world famous Illusionarium, it makes sure its 3900 passengers get an experience they will never forget.
7 – Norwegian Breakaway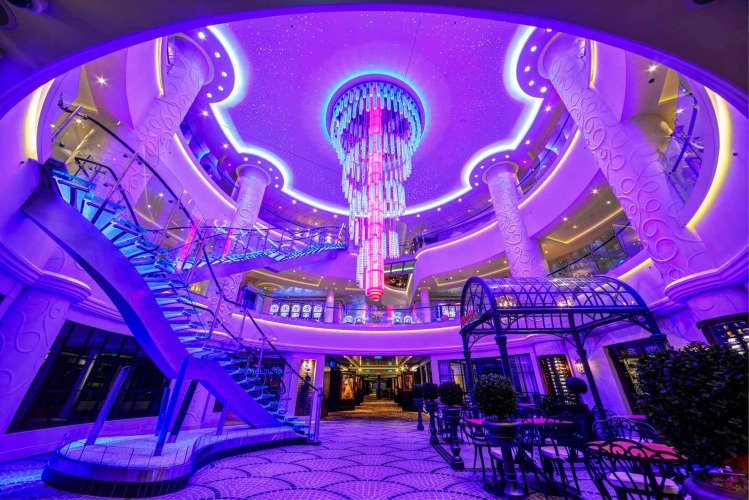 The older sister of the Norwegian Coastline weighing at 146,600 GT (Gross Tonnage), holding a bit over 4,000 passengers, it's currently the 7th largest cruise ship. What makes this ship stand out is its entertainment system that makes you forget you're at sea. Similar to a resort in Las Vegas, there is so much to do that you'd easily lose track of time. That being said, it is not for the passengers that want a more traditional, relaxing stay. On school holidays, it features activities meant for children and teens alike (targeting the teenage passengers more) but on normal days it's focused more on solo and couples more. Although there isn't a forced dress-code to follow, people usually dress formal on-board of the ship. That being said, some restaurants on-board require passengers to follow a certain dress code.
6 – Queen Mary 2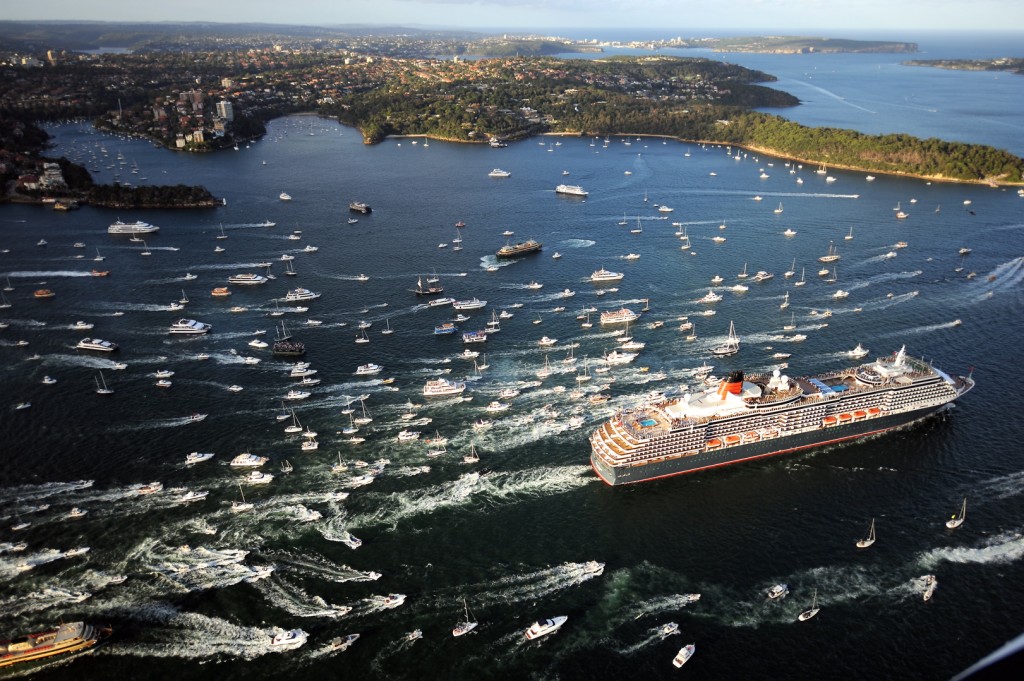 Named by the Queen Elizabeth II herself after the legendary ship Queen Mary I, it's the only transatlantic ship that transfers passengers and cargo from Southampton to New York. It's also used for cruises and an annual world cruise. Known for being the largest ship at the time it was built in 2004 weighing 148,528 GT, that definitely is not the case now. This ship seems to have it all, 15 restaurants and bars, 5 swimming pools, a casino, a ballroom, even a nursery, but it's most famous for having the first planetarium on sea! Ever see those movies the where the ideal and unique date would be taking the girl you like to a theater, laying down, planets and stars magically show up over you? Well you can do that on this ship along with many other fun activities. This ship has carried many royalty in its day, especially in its 10 year anniversary on 2014, namely Prince Philip and his wife.

<!-comments-button-->